CAULEY Woodrow was 'absolutely delighted' to reach 50 Barnsley goals but also glad to get the milestone 'out of the way' as he focuses on scoring even more.
The 26-year-old striker netted the Reds' second goal in their 2-2 draw at Queens Park Rangers on Saturday.
Woodrow, who signed in 2018 and has played 133 games, is the 27th player to reach a half-century of Barnsley goals and the first since Bruce Dyer in 2002. Only five have done so in the last 40 years. He looked to have scored earlier in the month but had an EFL Cup goal at Bolton Wanderers ruled offside.
Woodrow told the Chronicle: "I am absolutely delighted. It's my fourth season and my 50th goal.
"It's a good return and I want to add to it. It's nice to get it out of the way.
"When I scored at Bolton, I thought that was it but, in a way, I am happy it came on the telly and my family could all see it. It's a little bit of history and something I am proud of. I should have scored more than one at QPR but it's football and I'll move on to the Birmingham game on Saturday."
Head coach Markus Schopp said: "It was important he scored. He was running after this goal since the first game. For a striker it's so important to score. I am glad for him but he probably could have scored a second goal."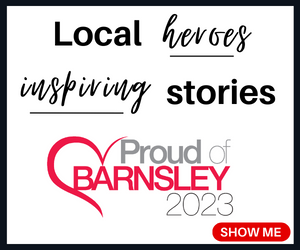 Barnsley are attempting to play the ball more on the floor under Schopp than his predecessor Valerien Ismael.
Woodrow said: "We have a good team. The QPR players and staff were coming off saying what a good team we are and how tough we were to play against. It's a process and the fans have to be patient with us. We played a totally different style last season. People watch football and they think you just go out and play but it's not that simple. QPR was really positive, especially first half, because we showed how much we have come on as a team and how we're taking to the gaffer's new style."
The Reds dominated the first half and were 2-0 up at the break before the hosts fought back for a point.
"In the first half we were cruising.
"It was probably one of the best performances and most enjoyable I've been involved with. We went 2-0 up and had a lot of chances we didn't stick away. I had a couple and I should have scored more than one. The longer the game went on they put more pressure on us, they got a bit of a rhythm and they have good players. QPR were flying before that game so, while we're disappointed not to get three points, one point is not a terrible result."
Veteran striker Charlie Austin levelled in the 91st minute. Woodrow said: "It's a horrible feeling when you see the ball crossed in and Charlie Austin is in the space he always gets in.
"You know at that point you're in trouble and he stuck it away. It was heart-breaking because we worked so hard throughout the game. But that's football, it punches you in the face when you least expect it."