A NURSE will take to the skies and jump from 15,000ft in a bid to show her appreciation for Barnsley Hospice and the funeral directors that organised her late husband's funeral.
Diane Lukey has teamed up with Hammerton's Funeral Directors for a sponsored skydive for the hospice, two years after her husband, Dave, died from cancer.
She said: "I cannot fault Barnsley Hospice and Hammerton's for how they helped Dave and I through the most difficult time of our lives.
"The care provided by hospices is invaluable, yet so many have been struggling to secure funds since the start of the Covid-19 outbreak.
"I hope to therefore encourage donations from my community by doing something I'm terrified of."
The idea was the brainchild of funeral arranger, Mary Walton, who is also a friend of the couple, who asked Diane if she would want to join the fundraising effort.
Hammerton's set up a fundraising page which has raised more than £1,700, and Diane created a Just Giving page which has so far raised £650 in memory of her husband.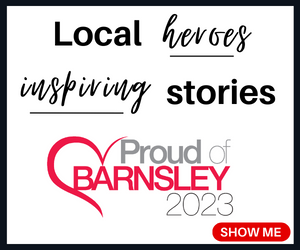 The group of six are will complete their skydive next Sunday from Hibaldstow Airfield.