A FAST-TRACKED redevelopment project to create an 'urban village' - just a stone's throw away from the new £200m Glass Works retail hub - has been given the green light to proceed after ruling cabinet members backed the town centre's next improvement scheme.
Funding for two 'key town centre projects' from the Ministry of Housing, Communities and Local Government (MHCLG) and the Future High Street initiative received councillors' backing on Wednesday.
The cash will allow 'The Seam' - a so-called campus for digital business' growth on County Way - and nearby Eldon Street to be redeveloped thanks to more than £15m of government money which includes a multi-storey car park and housing on County Way.
Councillors also agreed to matchfund £18.9m, which is set to transform the town centre.
The car park will have 400 spaces, according to documents, as part of Barnsley Council's scheme to improve neighbouring areas around the centrally-based Glass Works complex which is entering its final construction stages before its full opening.
It is anticipated The Seam will also yield a mixture of one, two, three and four-bedroom homes in the coming years.
A report said: "The completion of the Glass Works retail and leisure scheme will result in a prime town centre development opportunity.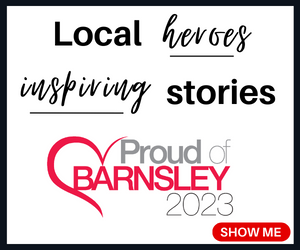 "The Seam is Barnsley's digital campus, a new district at the heart of the town centre that builds on the success of the Digital Media Centre (DMC).
"The vision is to establish an inclusive, digital innovation campus built around the DMC and the strong, established relationships with Barnsley College and the two regional universities.
"It will be an urban village that brings together people, business, education, research and place, a vibrant neighbourhood where people live, work and learn, try new ideas, enjoy the public realm and support the wider town centre economy.
"The plots are ideally suited to bringing forward a new high-quality, low-carbon housing offer into the town centre, which will set a new benchmark in terms of housing design, quality and sustainability.( "Soft market testing has identified young professional couples, young families and commuters as particular markets for the housing."
Nearby Eldon Street - identified for work as it's often the first commuters and visitors see of the town centre when exiting Barnsley Interchange - has already had one of its prominent buildings demolished to kick-start a series of boosts to improve its appearance.
Ruling cabinet members previously met to discuss a £1.968m grant from Historic England towards improvements for 35 Eldon Street, which was last used a fish and chip shop and was also a former pub under the names of The Gatehouse, Devonshire Hotel and Beer Engine.
The report added: "This will contribute transformational projects that help to deliver on the council's principles.
"The Seam could also provide an opportunity to develop a live-work housing offer that meets the increasing demand of people wanting to work from home.
"The award of the funding has enabled The Seam to be fast-tracked into delivery which requires a robust procurement strategy that will ensure we can meet the challenging timescales for delivery by March 2024."
Coun Tim Cheetham, cabinet spokesperson for regeneration and culture, said the scheme will create a 'vibrant neighbourhood where people can live, work and learn'.
"We know how challenging the last year has been for businesses and residents in Barnsley.
"This investment will accelerate the recovery of our town centre and help us all adapt to the changes the pandemic has brought.
"It's a hotbed of creative and digital business talent - we want to nurture that, expand it, and provide high-quality jobs and businesses for our young people, as well as housing and space for them to enjoy in their leisure time.
"This will ensure more of the next generation choose to build lives for themselves here in their home town, as well as attracting new investment, jobs and businesses to relocate to Barnsley."