MICHAL Helik has enjoyed the dressing room banter caused by being an England-based footballer playing against England and hopes he can take the experience of training with Robert Lewandowski and marking Harry Kane into Barnsley's campaign.
The 26-year-old centre-back has made his first four appearances for Poland since joining the Reds a year ago, including last week's World Cup qualifier against England when he came off the bench late on before an equaliser in a 1-1 draw. Helik's Oakwell team-mates have ambitions to join him as international footballers, including fellow centre-back Mads Andersen who is currently injured.
Helik told the Chronicle: "We are speaking all the time about this in the dressing room, with a lot of smiles because it is funny for me to play against England when I am playing for an English club. One day, I would like to play against one of these Barnsley players in the England team.
"They have to reach a very high level but they are very talented.
"For Mads Andersen, I think he can reach the Denmark team."
Helik – who also played at Wembley in March, conceding a penalty for a foul on Raheem Sterling – returned last Thursday then played in the 3-0 loss at Bournemouth on Saturday.
"It's a big lesson for me but I try for every minute on the pitch. It was a new position for me in the first game at an empty Wembley then I played ten minutes last week.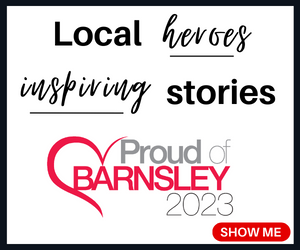 "It is difficult because there is a lot of travelling, we travelled to San Marino then Poland then back to England. But all international players have to deal with it. I am not tired, just happy and proud to play for Poland and for Barnsley."
Helik enjoyed battling with Bayern Munich striker Lewandowski in training with Poland but he has realised that he has to adapt his game while with the national team.
"I learned that I need to realise that I am not in the Championship and I should not play so aggressive.
"In England the referees allow more but at international level I need to calm down a little bit.
"Lewandowski is always looking for that movement to get past you. It is the hardest thing as a defender. He's a top, top striker and I have a lot of duels against him because I was in the second squad and he was first striker. It was so good to have that experience.
"I came in against England and I was marking Harry Kane. It encourages me but I am in Barnsley and I am more focused on the strikers from the Championship."
Helik has enjoyed playing at Oakwell with no restrictions on the crowd this season while he is looking forward to his family being able to watch him play for the Reds for the first time.
"It's a totally different feeling – in a good way.
"You can feel the emotions and Barnsley fans are awesome at home and away.
"In Bournemouth they were so loud and we need to say a big thank you to them.
"There are still some restrictions but I think my family will come here in the future and I hope they will see Oakwell fully packed."
After the exit of Michael Sollbauer and the injury to Andersen, Helik has been playing in a back three with youngsters such as Toby Sibbick, Liam Kitching – who is now suspended – and Jasper Moon.
"We have a lot of new faces. We need time and it is a process. But we have good quality still. Kitch is suspended but even without him we have good players. We are still improving and when you are young it is easier to improve. We will be a good defence in the future."
Helik has now played 50 Championship games for the Reds, including last season's run to the play-off semi-final.
"It's going so quick because there are so many games. I am so happy here.
"I improve a lot since I came here.
"It was my first year abroad so it was special. I learned a lot about English football. It is different to Poland. I am more experienced now.
"In England the football is on the same level as a religion. The level here is higher than the Polish league and there are 46 games which is a long journey."