A BARNSLEY MP believes the government should end the mass testing of asymptomatic kids in order to restore schools to pre-pandemic levels of consistency.
Miriam Cates, who represents Penistone and Stocksbridge, led a Parliament debate this week on the government's decision to go against Joint Committee on Vaccination and Immunisation (JCVI) advice and allow 12 to 15-year-old children to have their vaccine.
Ms Cates, who is a Conservative MP, praised the vaccine roll-out's success - but told the debate that children are 'not at risk' from Covid and that there is no evidence schools drive transmission.
She said: "Instead of accepting the JCVI's assessment, and waiting for more evidence to emerge, the government asked the chief medical officer urgently to review the decision based on the 'wider benefits' to children including to education.
"Last week, the officer announced that he would recommend child vaccinations on the basis of these 'wider benefits'.
"This is a marked departure from the principle of vaccinating people for their own medical benefit, because these wider issues - educational disruption and concerns around mental health - are the consequences of policy decisions, not scientific inevitabilities.
"Nonetheless, the decision has been made, and we have to be very clear that the risks to children of both of Covid and the vaccine are very small.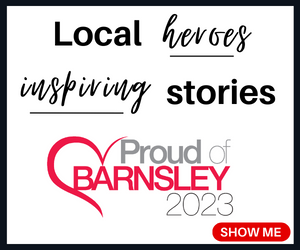 "Children in the UK have already missed more education than almost any other country in Europe, despite comparable death rates.
"Since January 2020, British children have lost on average 44 per cent of school days to lockdown and isolation.
"This is not a consequence of Covid infections in children, but rather a result of political decisions to close schools and to isolate healthy children.
"According to the government's own modelling, the vaccine could lead to 41 days of schooling saved per 1,000 children between October and March.
"This equates to an average of just 15 minutes education saved per child over this period, surely an insignificant amount, and negligible once accounting for the time taken to vaccinate and subsequent days off school to recover from side effects."
Ms Cates described the rules imposed on youngsters during spells of lockdown as 'absurd', and said constituents' stories have been 'horrifying' due to at-home learning, school classes closing and 'draconian restrictions' imposed on kids.
"Throughout the last 18 months, 'protect the vulnerable' has been our clarion call, but children - who can't vote, don't own property and have no legal agency - are also very vulnerable.
"Yet during the pandemic, we have asked this group of vulnerable people to make huge sacrifices to protect the rest of us.
"The harms of lockdown for our children are significant and for many will be irreversible: lost education, missed opportunities, abuse and horrific online harms.
"There is a much more simple way to stop harmful educational disruption, and that is to follow the advice of the Royal College of Paediatricians and end the mass testing of asymptomatic children.
"This unevidenced and unethical policy is costing tens of millions of pounds a week.
"Children need not fear catching Covid, but they have every right to fear policy decisions that cause them significant harm, and sadly we can't vaccinate against those."