TRIBUTES have been paid to a dedicated mum-of-two who 'would have done anything for her kids' after she died last month.
Jess Hatton, 27, from Brampton Bierlow, had been complaining she had a headache on the morning of September 11 - but she still insisted that she wanted to go shopping, something her partner, Danny Asquith-Jepson, says she loved to do.
After she left, Jess and Danny continued to stay in contact while she was out - phoning each other as many as 15 times.
Danny told the Chronicle: "Jess had complained about a headache and like most days Jess goes shopping as she loved it - I said to her that we can leave it until tomorrow but she said no.
"She then went up for the bus to Wombwell and rang me to tell me she was on her way and said 'love you, bye'.
"She rang me seven times when she was just in Wilko and then rang me just before she got into Tesco.
"I was sat there wondering why she hadn't rang because she'd usually rang four times by then - I knew there was something wrong I could feel it deep down.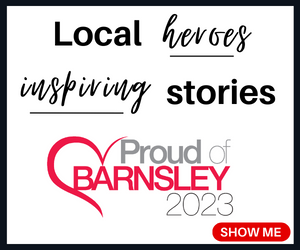 "I started to ring her phone constantly until a lady from Tesco answered and told me that she'd had an accident and was on her way to hospital.
"I rang my mum and luckily enough my dad was off work so he went to the hospital and they were took into a room - she'd had seven violent seizures in the Tesco."
Hospital staff then started doing CPR on Jess, as well as using a defibrillator, in attempt to bring her back to life.
Daniel then received the call from his mum to find out that the love of his life had not pulled through.
"The doctors told my mum that they'd been going for 45 minutes and asked if they wanted her to stop," Danny added.
"They then asked her if she wanted to hold her hand as she passed and she said yes because Jess really hated being alone.
"That's when I had the worst phone call of my life - I felt in that moment my whole world had fallen apart - even now we don't know exactly what she died of.
"Jess was the most caring person you could ever meet and she adored children.
"She would talk and help anyone - she had a heart of gold."
Danny started a fundraiser after her death to try and raise as much money as possible for her funeral, and to potentially start a trust fund for their two kids - seven-year-old Liam and five-year-old Daniel.
"Jess and I wanted to build a future for our boys," he added.
"We had plans to get them a trust fund up and running for them both to try and give them the best possible start.
"It was and always will be about them - they're our main priority over anything.
"I'm so shocked that even strangers are helping to raise money but it's really nice.
"Jess to me wasn't just my partner but my soulmate - she would do anything and everything for the kids."