A MONK Bretton couple who have spent the majority of their life together will celebrate their diamond wedding anniversary this week.
Joan and Dennis Whitham, 78 and 80 respectively, of Clarence Road, were married on October 14, 1961.
Having met at the New Road Club in Mapplewell, they'll celebrate 60 years of marriage together on Thursday.
They have had four children together - Mark, Steven, Andrew and Dawn.
They've got nine grandchildren and two great-grandchildren.
The pair's daughter-in-law, Andrea Whitham, told the Chronicle: "Joan was a clerk and has always been into clerical work - she had spells behind the bar but she's mostly done office work.
"Dennis was always in the building industry right up until he retired 15 years ago.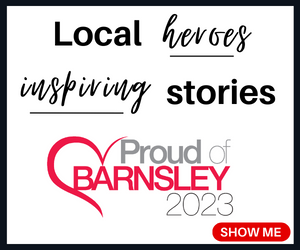 "Joan's been a season ticket holder at Barnsley FC for 40 years and they both absolutely love travelling - they've done a lot of it together and they've been everywhere.
"You name somewhere and they'll have been.
"Dennis loves his gardening and his DIY as well."