THEY may have made it through to the Proud of Barnsley final, but it won't stop one community group from campaigning for better flood defences.
The Low Valley Flood Group was formed in 2007 and have worked to provide their neighbours with flood defences to protect their homes.
They stepped up their efforts in 2019 after severe flooding hit the area in November of that year and they now hope that a more permanent solution can be found to help residents' peace of mind.
Their hard work fundraising for sandbags and repairs earned the group a spot on this year's Proud of Barnsley shortlist in the Community Group category.
Chairwoman Sue Bradshaw said she hoped that the nomination will help shine a light on the issue and enable more to be done.
"Every time it rains I know everyone in the Low Valley holds their breath," she said. "We all have sandbags and are on the look out any time it shows a sign of rain.
"It's a very anxiety-inducing position to be in because nobody knows if it will be a light shower, or if we will end up with water coming through our doors.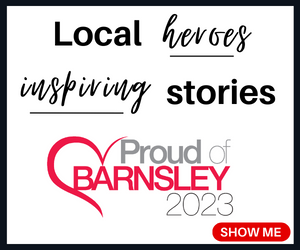 "We are hoping that something more permanent can be done - such as a wall being built - which we hope will slow down, or stop the flood waters.
"It's not just the emotional toll that flooding takes, it's financial too because when the area does flood it stops people from working and means they have to spend on replacing items that were ruined."
The group continued to work throughout the pandemic - even in the face of a spate of sandbag thefts within the area.
"I am very proud of everyone in the group," added Sue. "It's marvellous that we have been shortlisted because sometimes what we do is thankless."
Each week our finalists will be showcased in the run-up to our final in November.