A NEW town centre fish and chip shop owned by a well-known family opened with a bang last weekend after selling almost 1,300 fish in one day.
The new branch of Mother Hubbard's - owned by siblings Amna Rafiq and Azeem Rafiq, a retired cricketer - opened with a special offer selling fish and chips for 45p last weekend.
Crowds flocked to the new shop and 'queued all day', with the first 1,000 fish and chip portions being sold for 45p - the price in 1972 when the first Mother Hubbard's was opened in Bradford.
The new business comes as a fresh new venture for the family who have traditionally been involved with cricketing until recently.
Amna, 26, of Gawber Road, said the family had wanted to open a Barnsley food and drink business for some time and the opportunity to open a Mother Hubbard's came at the perfect time.
"We just love fish and chips as a family and it's my favourite food on earth," she said.
"We've been looking to do something food-related in our local area and the perfect opportunity came up, so we took it.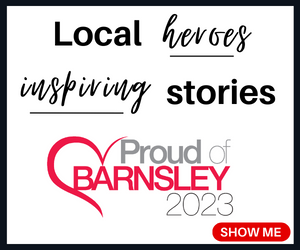 "We loved the idea of Mother Hubbard's coming to Barnsley and it's an honour for us to bring it for people.
"An exciting part of this for me is our charity partnership with Barnsley Hospice - as a family we've done a lot of fundraising for them and we're happily carrying that relationship on with them in our new venture.
"We plan to involve them in things and keep helping as much as we can.
"For us, it's always about giving back and I know how much the hospice means in our town."