CALLOUS organised criminals targeted Barnsley Council and swindled the local authority out of almost £1.4m before a probe led by an anti-fraud team managed to recover taxpayers' cash - but residents have been assured security efforts will be maximised in a bid to avoid a repeat.
A joint investigation - launched by the Metropolitan Police and the National Fraud Intelligence Bureau - occurred when the council alerted officers to the theft, which occurred in June.
The Chronicle understands cyber criminals took advantage of employees working from home and hacked their way into the council's coffers before the scam was uncovered.
Council leader Sir Steve Houghton told the Chronicle: "This came at a time of great financial pressure, not only for the council but Barnsley's residents, too.
"We were one of ten public sector organisations to be targeted by a callous group of criminals who quite clearly knew what they were doing.
"This organised crime network deliberately tried to steal almost £1.4m from the council.
"We picked this up quickly through our internal security systems and all the money has been recovered through the National Fraud Intelligence Bureau, Met Police and our internal insurance fund arrangements.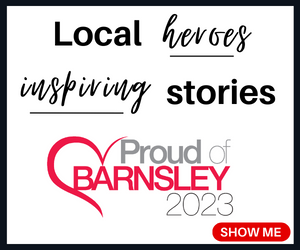 "I want to be clear that this doesn't have a financial impact on our taxpayers and our services to the public.
"I'm proud of our excellent record for managing our finances, and our accounts are good compared to other local authorities.
"However, I'm angry that these criminals have attacked us in this way.
"It's despicable that people steal money from organisations that provide public services.
"Even more so, as we're one of the country's most deprived areas and have been hit hard by the pandemic.
"Criminals continue to exploit new technology to undermine and target businesses and individuals.
"More and more organisations, including councils such as Hackney, have fallen victim to this.
"We've tightened up our own processes and we're still talking to the banks on how they can help protect us in the future."
According to a police report into Barnsley's organised crime groups (OCGs), eight have been identified as being operational in the borough, with the spotlight falling on gangs said to originate from the Balkans.
However, it's thought criminals operating elsewhere targeted the council and no evidence has been found that the attack was orchestrated by a local OCG due to ten public bodies across the country being scammed.
It's not the first time council bosses have found themselves victims, after fraudsters duped them out of £25,000 by submitting a fake application for a coronavirus grant.
The local authority had prevented five attempts to swindle cash last year following the first lockdown spell in March - totalling £110,000 - but was the victim of one claim.
However, the early-summer incident proved to be an initial success for fraudsters, before the cash was clawed back when the alarm bells rang for town hall finance directors.
Sir Steve added: "We're one of the hardest-hit councils in the country in terms of funding, so this could not have happened at a worse time, but I'm thankful the money is back and it hasn't hurt us financially.
"As with anything you learn a lesson when something like this happens and put protocols in place to avoid it happening again.
"Cyber crime wasn't a thing years ago, but it's a very real threat.
"I want to thank the National Fraud Intelligence Bureau and the Met Police for their investigations into this crime."