A MOTORIST said he 'dreads to think' what could have happened after a gang of youths threw items off of a Royston bridge onto the roof of his van.
Paul Roberts, 63, was driving back through Royston, towards Rabbit Ings Country Park, after dropping off his grandson when he heard a loud bang.
He pulled over when it was safe to do so, only to find a huge dent in the roof of his van.
He said: "When I was driving down Lund Hill Lane towards Rabbit Ings I noticed a young lad on his bike but I didn't really think much of it.
"When I was driving up to the bridge I heard a massive bang on the top off my van so I pulled up and saw that they'd dropped something on my roof and caused a massive dint.
"It really shook me up and frightened me to be honest - it scared me to death.
"I dread to think what would have happened if they'd have thrown it a few seconds earlier because it would have gone straight through my windscreen.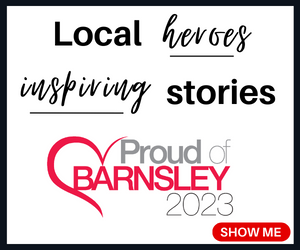 "I rang the police and they were fantastic because they came out straight away and went up to check - it's going to costs me hundreds to get it fixed."
An appeal has been launched by South Yorkshire Police in regards to the incident and a spokesperson told the Chronicle: "Police were called at around 7pm on October 27 to reports that a group of children had thrown a brick at a van travelling on Lund Hill Lane, Barnsley, causing significant damage to the driver compartment of the vehicle.
"An investigation has been launched.
"Anyone with information is asked for call 101 quoting incident number 846 of October 27."