DENTAL services in Barnsley face an 'unprecedented backlog' as a knock-on impact of the pandemic - with almost a third of local patients waiting more than six months to secure a face-to-face appointment.
Councillors will meet at Barnsley Town Hall on Tuesday for crunch talks over the plight of local surgeries, after many closed their doors during last year's first lockdown and were only open for emergency treatment.
NHS leaders and dentistry professionals will also attend the meeting, after a report into local surgeries revealed 29 per cent of Barnsley residents have waited six months for an appointment, with some experiencing two-year waits.
Bosses from Healthwatch Barnsley - which looks into how local dentists and GPs are performing - contacted 28 dental surgeries last month and found only two could offer an appointment in six to eight weeks' time.
Sixteen venues said they were not taking on new patients due to the enormous backlog.
A spokesperson from Healthwatch Barnsley said: "Dentistry faces an unprecedented backlog.
"The initial suspension of face-to-face care, and ongoing restrictions, mean appointments have been lost and patients will be feeling the impact for years to come.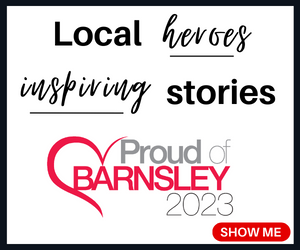 "Surgeries have no idea when they will be taking on NHS patients for routine treatment as they already have an unmanageable waiting list.
"There are concerns that dental practices will no longer be attracted to the outdated NHS contracting model, or that many dental practices - which are, of course, private businesses - will face a capital spending problem due to the nature of the practice.
"A large proportion are in converted residential buildings which makes it difficult to retrofit air handling equipment to increase the number of air changes, thus reducing the waiting time between successive appointments.
"Our fear going forward is that all the previous good work which has been done around oral hygiene will now fall by the wayside as residents are not able to get routine NHS dental care."
At the end of March 2020, following advice from industry bosses, dentists were asked to stop routine treatment and provide remote consultations and triage.
An urgent dental care system was established to ensure that patients, who were in pain, could access remote triage and then treatment where it was 'clinically necessary and appropriate'.
Since June 8 of last year, dental practices have been able to re-open however, to ensure that clinicians and patients are safe, all practices must follow the stringent infection prevention and control measures.
This, dentists say, is impacting on the level of service that can be delivered and is as low as one-fifth of the activity that was being delivered prior to Covid-19 at some practices.
"Even before Covid, we lacked an NHS dental service capable of meeting patients' needs," the Healthwatch Barnsley spokesperson added.
"The pressures of the pandemic mean ongoing access problems, widening health inequalities, and many dental team members reconsidering their futures.
"The service is now at risk of a double whammy of increased demand and reduced supply.
"Dentistry is a cradle-to-grave service - if the government and the NHS are committed to the prevention agenda, then we need meaningful reform.
"Do more with less cannot be the mantra underpinning any new model for dentistry."