BARNSLEY Council leaders have urged the police to bring a councillor's attacker to justice - after it was revealed a recent assault was the latest in a string of offences.
At the full council meeting - held last Thursday - members discussed the assault involving Coun Pauline Markham, which left her concussed and with bruises to her face.
While out with her dog in Broomhill Park on November 18, Pauline was approached by an unknown male who hit her in the face - leaving her in need of hospital treatment.
She believes the attack was motivated by her work to prevent antisocial behaviour in the area.
Leader of the council, Sir Steve Houghton, revealed the incident is not the first time councillors have been targeted for their work throughout the borough and called for a tougher stance to be taken.
"We will do everything we can to work with South Yorkshire Police to bring who did this to Pauline to justice," he said.
"But this isn't the first time that councillors have been a victim of abuse - whether in person or online.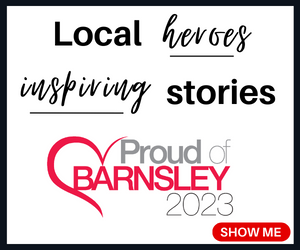 "I know Pauline has particularly been affected but other members of the council, including the mayor, have been threatened with violence throughout social media.
"It's not a nice thing to have to read, especially when the threats are against family members."
The incident brought to the fore the issue of online conduct - with councillors calling for the public to think about who may read their words online.
"There is a culture of anonymity online," added Coun Houghton. "People think that they can say what they want and there will be no consequences - but their words can have a serious impact.
"The hate comments help to spread distrust in the council and people then view us as the 'enemy' when in reality we are trying to do our jobs to make the borough better.
"The public has every right to disagree but they do not have the right to cast doubt and take it to the extreme.
"I think it's the job of everyone who uses social media to call out these kinds of comments, because as we have seen here today - their words can have serious in-person consequences."
Coun James Higginbottom added that councillors will continue their fight against antisocial behaviour.
"Pauline has been a dear friend to me and has acted as my mentor," he said. "Councillors in this authority stood up against antisocial bikers and this is the price Pauline has paid for doing her job and standing up against them.
"It's very worrying, and I agree with Coun Houghton that something needs to be done to put an end to online hate - but something also needs to be done about the rate of antisocial behaviour across the borough.
"I hope that we are never here again, having to discuss the assault of a councillor, but I hope this doesn't prevent us from tackling the issue."
Enquiries are ongoing to find the person responsible for the attack.
South Yorkshire Police have released an appeal for a man described as white, about 5ft 7ins tall, of medium build and in his late 40s.
He spoke with a local accent and was wearing a black hoody and jeans.
If you have any information, or CCTV images of the incident contact 101 quoting incident 432 of November 18.