Barnsley head coach Poya Asbaghi said the loss at Preston North End on Saturday was 'a big blow' and added that a performance like that 'normally gives you a win.'
The Reds fell behind, levelled through Cauley Woodrow but then conceded a winner to stay second-bottom and eight points off safety.
Asbaghi said: "It's a big blow, of course – if someone had told me in minute 20 or 30 of the first half that we would lose this game, I might have believed them.
"Even though we had a good start and we hit the crossbar, Preston made their way into the game, took over more and more, and were creating more chances.
"In the end of the first half, we got back in, and created chances as well. So coming into half-time we knew if we could improve things, both in defending but as well in offence, we can win this game and be the much better team.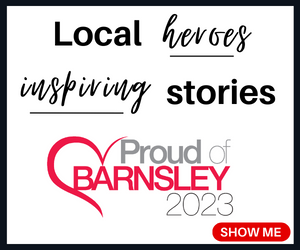 "I think coming out we were doing good, we conceded the goal early, but our reaction for that was still brilliant and we scored the equaliser.
"If somebody had asked me in the second half who will win this game (and said) it will be Preston, I would not have believed them any more. I would say it's impossible.
"We just scored an equaliser, we were pushing them down, were creating chances, we might have had a penalty and so on, it felt like 'we're there'.
"Them getting the free-kick and using that in a good way was a massive blow for us."
He added: "Overall it's a performance especially in the second half that normally gives you a win, it didn't today. Out of ten games that you play like that, normally you will win a couple."
Daniel Johnson was unmarked as he steered home the winner from a left-wing free-kick.
"It's not only one thing. We can protect the ball that went into the channel in a better way. I think when they play the ball and they end up in the channel, we could have been more patient and not been too eager.
"Of course, they get the free-kick, and I think with the free-kick we could have defended better. It's difficult to point out just one thing and say that's why we conceded a goal – it's a series of things."
Asbaghi played Clarke Oduor and Carlton Morris either side of Woodrow in a front three. He said: "I think for Clarkey (Oduor) and Morris it was a pretty important game.
"We knew as well that they will probably end up in this shape, so we knew that spaces outside the central midfielders could be pretty big.
"And if you have pocket players like Clarkey or Morris with right or left foot on the wrong side, they can be able to receive balls, find balls and make switches from there. That's a big part as well of why our starting line-up looked like it did, combined with what the players show in training."
Callum Styles added: "It's very disappointing, I thought we ended the first half really well having quite a lot of chances on their goal.
"After their goal we reacted really well and got the equaliser, and then it's just little decisions like that that don't go our way which has been the case all the season."