STAGECOACH drivers will take 'indefinite strike action' in Barnsley starting in the new year after ongoing disputes were not solved.
Unite the union confirmed that due to bosses 'dragging their heels' members will continue the action seen over recent weeks.
This means that from January 1, 'all-out' strike action will take place.
More than 560 bus workers are involved in the dispute across South Yorkshire, which has intensified this week after more than 95 per cent rejected a revised pay proposal.
The workers, who earn £10.80 an hour in Barnsley, want to increase their pay to a minimum of £11.40.
Unite regional officer Phil Bown said: "Our members are the lowest paid in the region and are determined to end this pay injustice.
"Menacing comments from Stagecoach's regional managing director, Phil Medlicott, who said the strikes put 'employees' own jobs at risk', has only strengthened their resolve. The last thing our members want is to cause disruption to members of the public, which is why they have pledged not to strike over Christmas.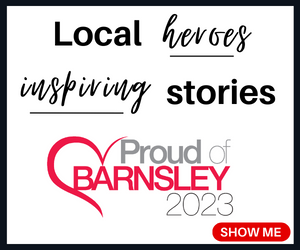 "Unless Stagecoach tables an offer that they can accept, however, strikes will resume from January 1."
Last week, Stagecoach bosses pleaded with Unite - the workers' trade union - to delay this week's bus strike out of a 'gesture of goodwill' following new offers made by the firm.
But union members rejected above-inflation pay proposals by Stagecoach as the offer 'failed to address outstanding issues'.
Phil Medlicott, managing director for Stagecoach Yorkshire, has hit out at the 'frustrating' union after saying there needs to be flexibility on both sides and the 'unnecessary' strikes ultimately put employees' jobs at risks.
"We have worked tirelessly to protect the jobs of our people during the pandemic, and we are also leaving no stone unturned in our current pay discussions with Unite," he said.
"We believe our people should be properly rewarded and at the same time the long-term sustainability of the bus network for local communities should be protected.
"However, there needs to be flexibility on both sides.
"We have now made several above-inflation offers, including multi-year proposals to give additional security to our people.
"It is frustrating that there has not been the same approach from union representatives.
"Strike action is unnecessary and benefits no-one."
Services in Barnsley will resume tomorrow after the week-long strike - the second in the last three weeks - though the union have confirmed their will be no disruption to the Christmas schedule.
"We want to work together with the union to reach a solution," Phil added.
"But any aspirations need to reflect the fact that passenger numbers on the country's bus networks remain significantly below pre-Covid levels.
"Stagecoach has successfully agreed pay rises for thousands of other employees across the country and we remain open to continuing discussions with the union.
"With the right constructive approach from the union, there is no reason why a resolution cannot be achieved in Yorkshire."