PLANS are already underway as to how next Christmas can follow up this year's festive celebrations in Mapplewell.
The village Christmas tree has in the past taken up residence at the Co-op on Blacker Road, but with concerns around Covid still in people's minds it was decided to move it to the village hall on Darton Lane.
The move and its increased capacity may be a new lease of life, allowing organisers to tie the village lights switch-on - which attracted more than 250 families on November 26 - with a two-day beer festival which raised more than £10,000.
Village hall manager and Darton East Ward Alliance member Nick Hibberd said: "It was a very big success.
"There are already discussions that it will be repeated next November.
"We couldn't do anything in the summer - like everybody else - so we thought it'd be good to have, effectively, this celebration after lockdown.
"We were dubious because it was probably the coldest night of the year, but people came out in force, and I think it was a great relief to have people outside singing carols around the Christmas tree."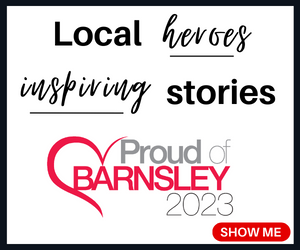 Nick added with its increased scale, the event could become a successor to the Mapplewell and Staincross Hospital Sing - one of the last of the once-popular local community choir gatherings inspired by mining communities' religious ties, which fell away in the late 1980s.
"The community of Mapplewell has got so much to offer, it's still got that old community spirit which a lot of places are losing," he added.
David Hilton, of the Friends of Mapplewell and Staincross (FOMAS), which organised the beer festival, said: "I can wholeheartedly say the event was a great success, that took a lot of effort from several individuals.
"Particularly FOMAS, who organised the first beer festival two years ago when we first put lights up the village.
"Tying the festival and a music event into the lights switch-on is definitely something to build on for next year, and a big thank you to everybody who volunteered."