A NEW initiative which will support the women and girls of Barnsley to feel safer has been launched by police - creating 'male upstanders rather than bystanders'.
South Yorkshire Police's violence against women and girls (VAWG) strategic lead Natalie Shaw said the strategy - which a recent district performance report for Barnsley noted is of particular importance - is about challenging misogynistic behaviour as well as giving better support to victims.
Local officers will work alongside a national taskforce in three main areas - building trust, pursuing perpetrators and creating safer spaces.
A three-year plan, it will firstly focus on standardising policing of VAWG, then in later years look to stamp out violence.
"We don't want to alienate our male friends and colleagues - they are very much a part of the solution," said Natalie.
"It's about creating male upstanders rather than bystanders.
"There's nothing more powerful than a male challenging misogynistic behaviour.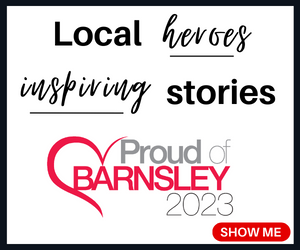 "Men can start those conversations at work, in the pub, at the football match and call out another man for his behaviour or lack of respect towards women.
"If a man is prepared to stand up and say something isn't acceptable, that's when we start to see the societal change."
Barnsley has received more than £500,000 through the government's Safer Streets funding, which has been specifically directed to making women and girls feel safer in public spaces.
The latest area to benefit from the fund is Locke Park, which will have new CCTV and lighting thanks to a £115,000 grant.
Part of £550,000 has already been pushed towards Dearne Valley Park earlier this year by the South Yorkshire Police and Crime Commissioner.
All major routes now also have ANPR - automatic number plate recognition - cameras installed through the fund.
Earlier this year, it was announced areas of Barnsley including Wombwell, Thurnscoe, Goldthorpe, Darfield, Stairfoot and Bolton-upon-Dearne would benefit from £418,000 from the fund in a bid to 'design out crime'.
Chief Superintendent James Abdy, Barnsley's district commander, said the upgrades mean 'there is that ongoing passive monitoring of events, which alerts us to when emerging incidents might be'.
"But also as a tool in itself it's designed to be preventative because it helps to protect and target hard in certain areas, because offenders fear it," he added.
Working groups will begin to roll out across the borough to liaise with communities, speak to women and girls who have experienced male violence, and approach victims who may not have come forward in the past.
Officers have also pledged to make greater use of existing powers to disrupt offending, such as domestic violence, stalking and harassment protection orders.
From December 2020 to February 2021, 40 emergency domestic violence protection notices (DVPNs) were issued to alleged perpetrators, leading to 35 orders prohibiting contact.
Police in Barnsley tackled 3,704 cases of stalking and harassment in the 12 months up to June this year, according to the latest figures from the Office for National Statistics (ONS) - an eight per cent increase on the previous year's count, and the highest since 2003.
An independent advisory group will be launched in the new year, and the force will also be creating scrutiny panels to look at investigations that have previously failed to achieve a criminal justice outcome.
Natalie added: "There's got to be a real focus on preventative measures, using the powers available to us to prevent violence against women and girls.
"Then when they're breached, we need to make sure we make the right response and victims get the right support."