CARLTON Morris was part of the Rotherham United team that set a low points record in the Championship in 2016/17 and is determined not to be one of the whipping boys again with Barnsley this season.
The 26-year-old striker played eight games during an injury-plagued loan to the Millers from Norwich towards the end of a season in which they won five games and collected 23 points.
Barnsley have two wins and 14 points from 24 games this season but Morris does not see similarities.
He told the Chronicle: "When I was at Rotherham it was a bit different to now. We didn't have the same belief. Rotherham had a good squad but the atmosphere was different. You can tell when the changing room is starting to go and I can honestly say we're nowhere near that. It's a good group of lads who are all fighting together and we won't stop until the last game of the season. I really do have faith we will go on a run. The spirit is still good in the camp. The table does look ominous but there is still a long way to go. There are no cliques in the dressing room, no groups are splitting away to moan and whinge.
"There is still a lot of togetherness. I have seen before that you go on a run and that's all it takes. We are very capable of doing that, we have good quality."
Morris says he has never seen a group of players respond as well to a manager as Barnsley's have to Poya Asbaghi who arrived in November. He said: "In my experience it's the quickest I have seen a squad warm to a new manager. It's only a matter of time until we get that first win then hopefully it will be like London busses and they will all start flying in after that. It's a good group of lads who listen to instructions from above. We're in a completely different place to a couple of months ago. It's a big challenge to get out of the situation we find ourselves in but I wouldn't bet against us."
Morris scored his second goal of the season in the 2-1 loss at Blackburn on Wednesday. His shot took a big deflection then hit both posts.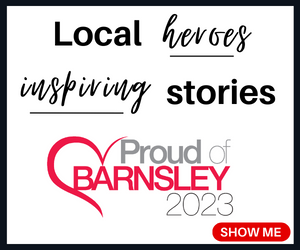 "It was very confusing. It's one of the weirdest goals I have ever scored. Once I hit it my view was blocked so I couldn't tell if it went in. I was trying to go off the reaction of the fans but the Barnsley fans were at the other end of the stadium."
The striker missed three months of this season with a knee injury but has scored two in four in December, after returning in late November. He is one of the main goal threats for the lowest scorers in the Championship with top-scorer Cauley Woodrow injured. He said: "I am coming back to myself. It's never easy when you come back from injury to get back up to scratch but I am definitely getting there.
"I just need to be professional, work hard and make sure everything around my knees is sound. In this situation, you either shy away from responsibility or thrive and I like to think I will thrive. I want to keep scoring in every game."
Morris has played in a wide role under Asbaghi. He said: "I am very comfortable there. It helps a lot when the gaffer is very informative. He doesn't just send you out there, he guides you through everything and what he expects."
Morris' 2021 has seen him leave Norwich after more than ten years to join Barnsley who reached the play-offs before dropping well into a relegation fight this season.
He said: "It's been a reasonably good year. I moved away from Norwich, shackles off, and I have been able to express myself a lot more and feel more comfortable in my game. I am enjoying my football here, even though we're in this situation.
"I would back us to have an even better 2022 and climb the table."