BARNSLEY'S youngest female councillor - Summer Risebury - is on a mission to make politics more accessible for young women. Reporter Jack Tolson spoke to the 27-year-old about her first year in the town hall...

SUMMER'S hopeful she'll be able to work more closely with her constituents after a Covid-ridden first seven months in post.
The Labour councillor began her term after May's elections where she gained 964 votes in the Central ward - 400 more than her nearest rival, Conservative candidate Adrian Thomson.
Despite the ward being a Labour stronghold for many years, Summer admits she was terrified on the day and she didn't believe she'd won until the very last vote.
"I didn't get a lot of sleep the night before," she said.
"I took my mum with me on the day because all I wanted was for her to be there with me - win, lose or draw.
"When the ballot papers were coming in it felt like it could be anyone's, no matter what people were saying.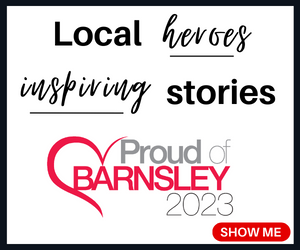 "I felt like I'd given it absolutely everything that I'd got though - it was such a terrifying and exhilarating experience."
Summer was signed up to the Labour Party by her mum when she was just a teenager and she now works in a union as her day job.
She feels like her background in politics has really helped her understand her new role better - but she admits she's still learning on the job.
"I've been politically aware for a really long time," she added.
"I started going to meetings at 14 when my mum signed me up to the Labour Party.
"I've had a good understanding from a young age about how to make a difference.
"I love where I live and I love helping people - I want to make a difference and what better way to do it than be a councillor?"
As a young woman, Summer didn't feel she'd be able to get into office - but she's hoping that more will look at her and think they can follow in her footsteps.
"Some of my friends mentioned to me that I should be a councillor but I thought it was unlikely for me being a young woman," Summer said.
"But politics is for everyone.
"As much as I wanted to do this for myself, I also want people to realise that politics isn't far-removed from themselves - it's not an elite thing.
"If someone sees me and think that they want to get into politics then that's great.
"For me, people my age need to be interested in this.
"I maybe don't want to be a role model but I want people that can get involved that are going to be able to serve for a long time."
Asked to describe herself in three words, she went with 'moralled', a 'unionist' and 'relatable' - she also admits she's not afraid to lose some friends over the right decisions.
The first seven months in post have been filled with numerous Zoom meetings but she's hoping that 2022, Covid-allowing, will see her out and about even more with her constituents - and she's got some big plans for her area.
"It's been wild so far," she added.
"It's an experience and there's been plenty of positives, but it has been difficult as I've not been able to do the rounds because of Covid.
"I want to keep myself and other people safe but that means I'm not really getting a feel of what it's all about as a lot of things have been virtual.
"The Glass Works is wonderful for the Central ward and Barnsley as a whole, but I feel that investments in other areas is just as important."