SPRINTER Joe Ferguson is hoping to represent Great Britain in his first major competition this year.
The 21-year-old from Darton won a bronze medal at the senior British Championships over 200m in 2020 but missed last year through injuries.
The World Championship are due to be held in July in Oregon, USA, followed a week later by the Commonwealth Games in Birmingham then the European Championship in August in Munich.
Ferguson said: "There are a lot of opportunities this year. The aim is to make at least one of the teams.
"With it being such a busy year, there will be a lot of competition but also opportunities. The aim is to start the season strong and get selection for the Commonwealths early on.
"That would be the biggest thing I have done so far and for my first big senior international to be at home would really play into my hands.
"The plan is to get selection for the 200m but the 100m relay is always open as an option."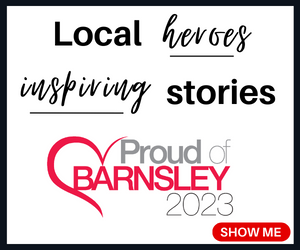 Ferguson is one of the up and coming British sprinters but knows his success will be defined by how he performs in the big races.
"It's one of those sports where you can be really close to something but it's all or nothing. You have to fight for every team that you make.
"You don't sign a contract with Great Britain and get in all the teams for the next two years. If you're not in shape, you won't be on the plane."
Ferguson had hoped to make a late bid for the Tokyo Olympics last year but was out with injury. He is hoping to make the next games.
"The long-term goal is Paris 2024.
"As long as we have good year this year and another good winter, my coach wants me to be running the qualifying times for Paris next year."
Ferguson's first major events of the indoor season are due to be the British University Championships and British Indoor Championships in February.
"Winter has been going well. I have been training since September. I haven't had any injuries.
"I feel in good shape. My coach is happy with the work we have put in and we're in a good position.
"The aim is to start racing in January and have a good indoor season.
"I am just excited to get out and compete again. It's nearly 18 months since I have raced so I just want to put some good markers down and let everyone know that I am in good shape."
Ferguson trains six times a week as well as studying for a masters at Sheffield Hallam University.
"2021 was frustrating but it was good as well because it let me train a lot.
"I am a lot stronger now so it will be exciting to see where that leaves me."