GOVERNMENT ministers' failure to 'level up' communities such as Barnsley - which has been found to be one of the hardest-hit in terms of austerity in the last decade - has left the town millions out of pocket, according to an MP.
John Healey, who represents Wentworth and Dearne, has backed five tests set out by the Labour Party which the government's 'Levelling Up' plan must meet in order to deliver on the promises of the 2019 election.
New research from Labour has revealed that virtually every area of England - 95 per cent - has received less in funding on average since 2018 than they received from regional development funds.
According to the MP, the area has had an £81.9m deficit since 2018 - and MPs have urged the government to come good on its promise to provide more to the north.
Labour says that for levelling up to deliver, the government must meet the ambitions of providing more jobs, better high streets, improved public transport and local leaders being allowed to make local decisions.
Mr Healey said: "Despite all the talk of 'levelling up', we are £82m worse off since 2018.
"The Conservatives give with one hand and take more with the other.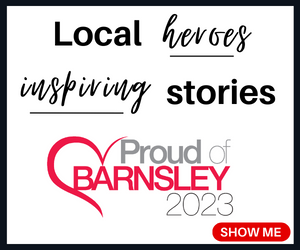 "This needs to end - it's not good enough to hold out small pots of money for northern areas to scrap over.
"With these tests, we will see if the government really intend to match the ambition we have for our communities with the power and resources we are owed.
"Labour would boost our economy making sure jobs and prosperity are spread fairly across the country, so people don't have to move hundreds of miles away just to get on."
The Legatum Institute think-tank used indicators - ranging from Office for National Statistics (ONS) and Public Health England surveys and figures to the British Election Study (BES) - to show how the borough's prosperity has changed.
They claim the levelling up agenda must concentrate firstly on deprived communities in the north as overall prosperity, according to the institute, is 'undermined by a deterioration in things that lie outside of the traditional focus on GDP, infrastructure and transport'.
Dan Jarvis, Barnsley Central MP and Mayor of South Yorkshire, said: "There is so much that is great about living and working in the north, but our communities have suffered years of neglect and austerity.
"We hear a lot from this government about 'levelling up', but so far, it's more slogan than substance - they can't even define what they are trying to achieve.
"Real levelling up needs a proper plan with measurable goals and long-term, reliable investment on a scale that matches the transformative ambition the government claims it has.
"It is about power as well as money: local leaders and local communities must be in the driving seat, because no one knows our challenges like we do ourselves.
"Only when these basic elements are in place can we believe the government is sincere when it talks about levelling up - and so far, they are missing."