Poya Asbaghi would have taken a 0-0 at Coventry City 'all the days in the week' while Jasper Moon is 'devastated' after his late error gifted the hosts an injury-time winner.
The Reds defended for the majority of the game then, in the 93rd minute, substitute Moon missed a cross into the box and Dom Hyam scored.
Asbaghi said: "It's not like he wants to miss the ball on purpose. But he knows he has to be better. I am proud of the team that are supporting him inside. We don't want to tell a young player how bad they are, instead we understand them and make sure that the next time they are in that situation they do that better."
Callum Brittain added: "He's a young player and he can only learn from his mistakes. Everyone is gutted for him. He's devastated but he needs to keep his head up."
Asbaghi brought on centre-back Moon late on, leaving more attacking players Will Hondermarck and Matty Wolfe on the bench, as well as a more experienced centre-back in Aapo Halme.
"Devante Cole came in as a striker on the right and, if I brought another offensive option, we would lose too much balance on that side. In that way, I thought bringing on Cole and Jasper made a good match."
On the game in general, Asbaghi said: "It is the worst feeling to lose in overtime. It is a tough one to take.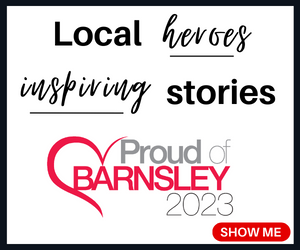 "The first half was pretty even but, in the second half, Coventry pushed us down, they were good in counter-pressing.
"Even if we are not creating the chances we wanted, we defended really well against a good team. Getting a point here with a good defensive performance, I take it all the days in the week. "Unfortunately we cannot keep it until the end. You cannot expect a team like us to dominate for 90 minutes and create chances all the time. We are going to suffer. In terms of defending and effort, it was there so it is tough to concede that goal. We made a mistake and they didn't."
Barnsley did not have a shot on target, and barely attacked in the second half. Asbaghi told the Chronicle: "It's not like we wanted to defend for 90 minutes. We wanted the win. But we played a good team who did really good in counter-pressing. We had to defend really hard and our energy to counter attack wasn't there. If we say we would be happy with a draw it doesn't mean we didn't want to attack.
"If they didn't score we would talk about how well we defended. It's not like Coventry created a lot of chances.
"I was hoping we could create more chances. We had some good counter-attack situations which we didn't use in a good way. My expectations were higher after the QPR game so I am very disappointed."
Barnsley are now nine points adrift after fourth-bottom Reading won at Preston.
Asbaghi said: "We won last week and others lost so everyone was saying maybe Barnsley can make it. Now it is the opposite and people might say the season is over. Let's see how we feel after the Hull game (on Tuesday) or the game after that.
"It is always the last results that affects everyone but I won't ride that emotional rollercoaster."
Wing-back Brittain added: "It's disappointing. To come away from home to a strong side and defend like we did for 90 minute then to concede a goal to a mistake like that sums up our season.
"We need wins to stay up and if we keep making mistakes like that we're going to be in League One.
"We were good in the first half but in the second half we really struggled. We weren't good enough on the ball and we had to defend for 90 minutes. But we put bodies on the line and kept their chances to the minimum.
"There are things in there today which, if we did all season, we wouldn't be in this position but, there are also things in there that are the reason why we are where we are.
"I would have been happy with 0-0. We need a win but the way the game was going they were on top and they are a strong side this season. If we had come in at 0-0 we would have taken it and go on to Tuesday."