A GRANDFATHER whose disabled daughter narrowly escaped serious injury after falling due to an overgrown tree said he's been told it can't be taken out.
Lee Price, of Hope Avenue, Goldthorpe, said he's been complaining that the tree would lead to an accident for the best part of three years.
But the only work Berneslai Homes has carried out is to re-lay the area and garden path - despite the path and gate becoming warped and a leak in an extension, thought to be as a result of the large tree - as Lee said he's been told it's 'still green' so can't be removed.
This is despite his granddaughter Kadie, who lives with cerebral palsy, almost falling and banging her head one morning due to the uneven ground.
"I can't even shut the gate properly," said Lee, 50.
"The roots even got into a water main and the old man who lived next door had to pay £2,000 out of his own money to fix it - it's a wonder nobody was poisoned.
"They're fobbing us off - after Kadie fell, they're lucky that I didn't have a chainsaw or I'd have cut it down myself.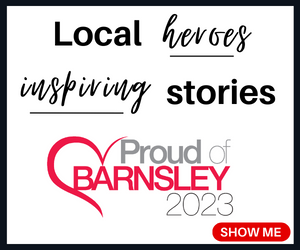 "It's lifted all the street outside now as well.
"We're banging our head against a wall.
"All our street's complaining about it.
"They've had chance upon chance."
A spokesperson for Berneslai Homes told the Chronicle the firm is 'looking at different options to resolve this issue and prevent it from happening again'.