A FAMILY supported by a hospice to make memories of their baby boy's tragically short life are encouraging people to donate to a new fundraising appeal.
'Oscar's Appeal' was set up in memory of Oscar Miller, who died within an hour of being born.
For three days after, Oscar's parents - Katy and Daniel - were supported through the 'worst time in their lives' to spend time with their son, by Bluebell Wood Children's Hospice.
When Katy, 31, was pregnant with Oscar, the parents had to make 'unthinkable' decisions about his life before he was born.
He was born early with a congenital heart defect - meaning he only had half of a heart - as well as several other life-threatening conditions.
Oscar was born in November 2020 and had breathed his last breath within an hour.
The family were supported by the hospice's community team to spend time with Oscar at home - with use of a 'cold cot' so his two sisters, Maeva and Emmy, could meet him and the family could 'make memories'.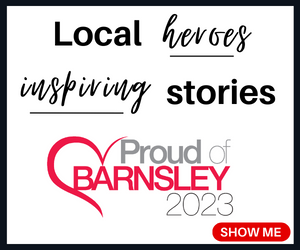 "It was such a painful time, but so heart-warming and reassuring to have them on hand as soon as we arrived," said Katy.
"Without that support there's no way we could have brought him home. To have that option at the worst time in your life - during a global pandemic - to be given the chance to make those precious memories that you'll never get the chance to make again, was absolutely crucial to us."
The family, from Goldthorpe, have raised thousands of pounds for the hospice since Oscar's death - and are now encouraging people to support the hospice which supported them at such a dark time.
The hospice offers palliative care and support to families who have a child or young person with a shortened life expectancy and complex medical needs.
"We were able to have our wider family there too to support us and pay their respects," added Katy.
"Throughout that time we had bereavement support, sibling support and whatever else we needed.
"It was the worst time of our lives, and without that support I don't think we'd have been able to stay as uplifting and positive as we did for our other children.
"That's why we'll always support Bluebell Wood - I want Oscar's life to make a difference to others going through what we went through.
"His life may have been short but it mattered.
"Bluebell Wood gave him that."
Madeleine Oldale, head of communications at Bluebell Wood, added: "It was our privilege to be there for Oscar's family through their precious final moments together and we'd like to say a heartfelt thank you for their kind words and ongoing support.
"It costs over £5m each year to support local families going through the toughest times imaginable, and with only around 15 per cent of this coming from government sources - we're reliant on our supporters in the community.
"So, no matter how big or small, every donation to Oscar's Appeal will make a huge difference to local families who often have nowhere else to turn."
Donations can be made to Oscar's Appeal through the Bluebell Wood website.