'THERE aren't any better games than this' says Michael Duff as Barnsley prepare to face local rivals Sheffield Wednesday at Wembley from 3pm on Monday in the League One play-off final.
But the Reds head coach is insisting their preparation will be the same as every match this season despite the unique nature of the game.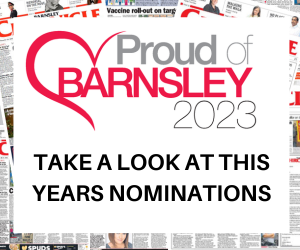 Barnsley beat Bolton Wanderers 1-0 at Oakwell on Friday, winning their semi-final 2-1 on aggregate.
As of yesterday, the Reds were approaching 25,000 ticket sales and Wednesday 40,000.
Duff told the Chronicle: "There aren't better games than this. Luckily I have been in three of these one-off occasions and won them all.
"No one wants to lose at Wembley after ten months of hard work. The players are desperate to get down there now.
"Every day it builds and builds.
"We need to remind them to just do what they have done all season."
Wednesday finished one place and ten points clear of the Reds, who did the double over them in the league fixtures.
Duff said: "It's a big game at Wembley against local rivals but it's just another game as well.
"We're going down to look at Wembley on Friday.
"All the press has been earlier than normal. The first part of the week has been distracting from the match, which is the important thing. I am looking forward to the next three days of preparing for the game. We will reference the games we've played against them and the games against Bolton because they play the same formation."
Duff added: "It's a game of football with 22 blokes running around, three blokes in black annoying everyone – but hopefully not – a green pitch and white lines on it."
Wednesday tried to play out from the back at Hillsborough in September and lost 2-0 to high-pressing Barnsley, who also had success in a similar way early on in the reverse fixture in March.
But the Owls then went far more direct and had success from crosses and set pieces before losing 4-2.
Duff told the Chronicle: "They can hurt you in different ways. They tried to play one way then flipped it. They had an hour against us when they turned us around and put balls in the box.
"Why wouldn't you when you have players like (Michael) Smith and (Lee) Gregory and good delivery?
"But we will be prepared for all aspects. We will set presses if they play out, and adjust certain things if they go back to front.
"We can use a few touch points from the last games against them in our training this weekend."
He added: "They are probably the biggest team in the league physically. They are good at set plays, hard to break down, they can hurt you from all over the pitch.
"We won't come too far away from what we are good at – pressing, quality to open teams up, threat from set pieces.
"If it isn't working one way, we can go the other.
"We have youthfulness, intensity, quality – if we bring all three to the party, we have got a good chance."
Wednesday – managed by former Barnsley centre-back Darren Moore – lost the first leg of their semi-final 4-0 at Peterborough but won the second 5-1 after extra-time before coming through a penalty shoot-out.
"Darren is a good manager. He wasn't a bad manager when he lost 4-0.
"He's become an even better manager after that comeback.
"I have seen the videos in the dressing room. It's good management.
"It helps when you have 32,000 fans behind you at Hillsborough.
"I went to Man City v Real Madrid the night before and Wednesday's game was louder and more raucous.
"It energised the players and they scored at really important times.
"He is a good fella, a football man and been around it a long time.
"We've beaten him twice and he's been humble – no excuses like some managers come out with.
"He said we were the better team.
"That goes a long way."