NICKY Cadden says Barnsley's mindset won't change for this season but there is more confidence in the group.
The Reds are being installed as one of the favourites for promotion by most bookmakers, having just missed out in May in the play-off final.
Last season's fourth-placed finish was seen as overachieving but there are different expectations this time.
Cadden told the Chronicle: "It doesn't change anything.
"We will take it game by game, try to put in good performances and get three points.
"Last year we probably flew under the radar and people kept thinking we would fall off at some point.
"But we kept pushing and pushing then were unlucky in the end.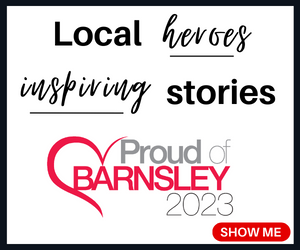 "All the boys are confident because we know we have good players, we've kept the core of the team. We're excited about the new season and we want to go one better. I hope it's the top two so we get a wee bit more of a break."
Barnsley collected 21 points from 15 games last season but finished fourth and lost in the play-off final.
"Looking back our start killed us last season. We could have got top two if we had a better first ten or 15 games. Hopefully we can have a better start this year and see where it takes us."
Barnsley have lost captain Mads Andersen and loan star Bobby Thomas from their defensive line, but Cadden believes there is plenty of quality left.
"In pre-season it looks good and strong. It feels like we're getting to know each other's game. Hopefully it stays this way on Saturday."
Does he want the captaincy?
"I am a leader in the changing room anyway. I am an experienced pro. Whatever happens, happens."
Barnsley are due to host Port Vale in the first game.
"Port Vale will be tough.
"They are always really rugged and hard to beat. We will both want to start off our season with three points."