It was gold again for Tankersley gymnast Chrystal Waterhouse who finished in prime position at The Yorkshire Acrobatic Gymnastic competition at the Metrodome.
Chrystal, 17, scooped the award on Sunday along with new partners Jessica Judge, 15, from Denby Dale and Ella Shackleton, 12, from Doncaster.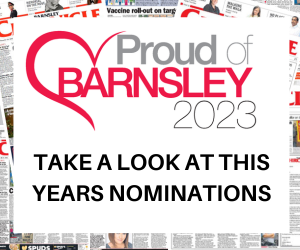 The trio pipped four other teams to come top of their group and in May they will perform at the British Championships in Stoke-on-Trent.
Last year Chrystal got a hat-trick of gold medals in as many months with her partners Olivia Ingham and Olivia Mina. This included a win at the International Winti-Cup in Zurich.
Chrystal, who is also a talented dancer and acrobat, will be taking part in The Electric Theatre's Dance Fever Show at Barnsley College from March 18-21.
The performance forms part of her diploma in dance course at Barnsley College.
She will be performing a variety of contemporary jazz, urban dance and ballet along with acrobatics and an aerial silks routine.