ROYSTON has honoured one of its most famous sons, cricketer Norman Yardley, with a plaque unveiled this week by the Mayor of Barnsley, Coun Margaret Morgan.
The blue plaque has been put up on The Grove which was the Yardley family home for many years. It celebrates his career and association with the house and Royston.
Members of the Yardley family including Norman's daughter Sue Yardley and three sons Richard and twins Robert and Edward attended the event on Monday as did representatives from Yorkshire Cricket Club Archives Committee, Roy Wilkinson and James Greenfield.
Coun Morgan said: "It gives me the greatest pleasure and it a real honour to unveil this for that wonderful cricketer Norman Yardley.
"I suppose the highlight for Norman in his career would be collecting the wicket of the great Don Bradman in three consecutive innings in Australia.
"For his family it is comforting to know Norman Yardley is fondly remembered as the kindest of men with a gentle demeanour.
"This plaque is recognition of an outstanding career and association with this building and Royston. Royston people must be extremely proud."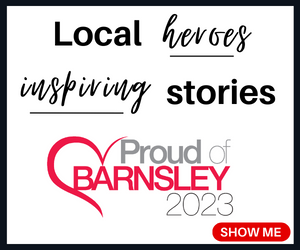 The idea for the plaque came from the three ward members Couns Bill Newman, Graham Kyte and Tim Cheetham.
Coun Newman added: "We are really very proud of Norman Yardley who I would say learnt his cricketing skills in Royston in the Roystonian team captained by his father. Many of the older people in Royston played in this team with Norman."