Dorothy Hyman admits she feels sorry for the athletes who cannot compete in the Tokyo Olympics this year and says a 12-month delay might have helped her win gold in the same city in 1964.
The Cudworth woman, who competed at the Olympics in 1960 in Rome and four years later in Japan, is disappointed that the coronavirus crisis has pushed back Tokyo's second games until 2021 but insists that it is not the most important issue. Dorothy, a Commonwealth and European champion sprinter, told the Chronicle: "I feel sorry for the athletes because all their plans and training would be geared towards Tokyo. It will be devastating because the Olympics are only every four years.
"There are rumours that they might have to cancel it altogether and it could be the window when certain athletes are at their peak. When I raced, it wasn't my job but now they are professionals and their livelihood is at stake. But health comes first and it's just something they have to accept. There are worse things happening than the Olympic Games being cancelled. I am sad for them, but you have to put things in perspective."
Dorothy will celebrate her 79th birthday in lockdown tomorrow. She said: "I am very well and doing as I am told. I go out shopping once a week but that's as much as I am doing. I am chatting to a lot of people on the phone, including people I haven't heard from for a while."
British female athletics stars shone at the 1964 Olympics as Ann Packer won the 800m with a world record as well as 400m silver while Mary Rand won the long jump and finished second in the pentathlon. Dorothy – who collected bronze and silver in Rome in 1960 – had looked likely to join them as an Olympic champion as she was the fastest woman in the world in 1963 which earned her BBC Sports Personality of the Year.
But she suffered a hamstring injury in the build-up to Tokyo which meant she spent several weeks out of training and was not at her best in Japan. She reached the final of the 100m but finished outside the medal places then claimed a bronze in the 4x100m relay along with Rand, Janet Simpson and Daphne Arden.
"The injury took the edge off my performance. "But I was improving all the time and every race I was thinking 'is this the one where I get back to my best?' "But it didn't quite happen. I had beaten the girl who won the 100m, Wyomia Tyas from the USA, the previous year which had been the best of my career. If those Tokyo Olympics had been delayed a year, like the 2020 games, that might have been better for me because I could have got fully fit. It was a disappointing games for me but I still got an Olympic medal out of it."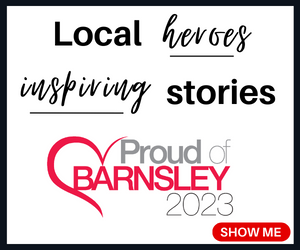 The 1964 Olympics were the first to take place outside Europe, USA or Australia. Dorothy, who retired the following year aged 23, said: "It was very, very well-organised. It was a really good games which I enjoyed and I have lots of happy memories from it. I didn't see much of Japan but that is always the case with these events. "It was the last major event of my athletics career so, of course, I look back at it fondly."