Valerien Ismael has hit out at 'disrespectful' comments by opposition managers and players about Barnsley's style of play following a 0-0 draw against Derby County which ended a seven-game winning run.
Visiting manager Wayne Rooney called the Reds 'the most direct team I've ever seen' after the Rams became the latest side to revert to long ball tactics against Ismael's men.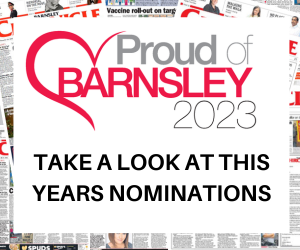 The Barnsley head coach said: "In many games, the opponent changes their formation and their way to play and then afterwards tries to find some excuse to say either it's the pitch or it's Barnsley's way to play football or the referee.
"I don't know what the wage of Derby County players is and normally they will go for the play-offs but it is a compliment that they change their way to play football. It shows their respect. It was a big surprise to see how Derby played football, because normally it is a possession-based team with big quality.
"It is important for the managers or players to not be disrespectful with their comments. Don't blame the pitch, don't blame us, just say you wanted to play like this because you respect Barnsley's pressing.
"I saw Bristol play like that, Birmingham, now Derby and after they just try to blame us but it is not the truth.
"There is a lot of work every day behind what we do. We stay true to ourselves and if you play against Barnsley, you know what will happen from the first minute until the last."
Rooney said: "It was the only game it was going to be. That's the only way they play. It's not pretty but it's been effective. We have seen teams play football here but we thought the best way was to play Barnsley at their own game and be more direct. Barnsley are the most direct team I have possibly ever seen and, in fairness, we were like that tonight.
"I am not knocking Barnsley in any way. They are having a fantastic season, they are just doing what they have to do. We just had to match them and get in their faces.
"I have never seen a side like it. It's very awkward and difficult to play against. We played them at their own game and almost did it better than them."
Barnsley had won their previous seven matches, but the draw leaves them on a ten-game unbeaten run and in the final play-off place.
Ismael said: "It was very important to take a point from a very difficult game. Sometimes you have to accept the point. You never know at the end the point might be good."
Conor Chaplin missed a big chance early in the second half then Derby also came close.
Ismael said: "We could win the game with Conor Chaplin in the second half or lose the game with chances they had.
"All the front three players did not bring as big an impact as usual but sometimes it is like this, you have to accept it and stay strong. We kept a clean sheet so we have positives."
Goalkeeper Brad Collins said: "I thought it was a fair result. They came here and fought very well and we fought well as well but we take the point and move on to Saturday. It was a draw kind of game."
Collins denied Lee Gregory one-on-one then saw Graeme Shinnie's shot hit the post and roll along the line. He said: "I got out to him quick, spread and it hit me. I was happy to keep another clean sheet. I am not sure how it (Shinnie's shot) didn't go in, to be honest. I think it took a deflection. When your luck is in it is in."
Ismael admitted his players were fatigued. He said: "There was more tiredness today. The feeling was the same in training.You feel the impact of the schedule on the guys.
"It is normal to be tired when you have such a game. We needed to take our chance to go ahead. We keep going and keep moving. We will recover and move onto the next game."
Aapo Halme missed the match with a stiff groin. He will be assessed tomorrow.