Barnsley are preparing different transfer targets for whether they are in the Championship or Premier League next season, says chief executive Dane Murphy.
The Reds are currently in the play-off places, with 11 games remaining in the season, which is the highest they have been at this stage of a campaign since 2000.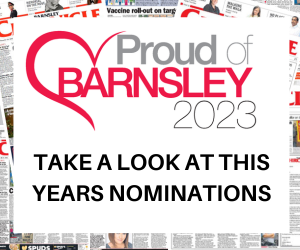 Although he is reluctant to discuss a promotion challenge, Murphy admits the Reds have to start planning for if they reach the top flight for the first time in 23 years.
Murphy told the Chronicle: "I am not using the P-words that a lot of people might be using when talking about Barnsley and the league table, but the one P-word I will use is preparation.
"We have to be prepared for two different leagues next season and how that will change our recruitment.
"Anything that may come about has to be discussed and prepared for so we have all bases covered."
Captain Alex Mowatt is out of contract in the summer.
He is expected to wait until the end of the season to decide on his future.
Murphy believes Barnsley's recent success could persuade the skipper to stay.
The CEO said: "Alex is showing the best side of him. You can see how much he is enjoying his football. We speak every week, and I have a very strong relationship with him and his representative. It is not so much about him waiting to see what offers are there at the end of the season, he just wants to focus on the task at hand on the pitch this season and see where he and the club are at the end of the season.
"I believe, at the end of the season, hopefully we can reach a conclusion.
"I don't think, with Alex, it is all about money. He knows he's coming into his prime. He's a warrior, he's overly competitive and he wants to be at a club that is striving to be at its best. The fact that we are having a season like this can only help Alex in wanting to be the leader of this team going forward."
Mowatt is not the only player the Reds are hoping to keep for longer than their current contract. Murphy said: "We're in discussions with a few.
"I don't want to go into detail right now about who it is because I don't want distractions for the players.
"But there are a few who we want to lock down for longer."
Is he expecting plenty of interest in Barnsley players from other clubs the summer?
"You have to prepare for it. But we want to make sure our young group continues to push the club forward.
"In doing so you need to have them on contracts on which they feel valued."
There is also likely to be interest in head coach Valerien Ismael who has taken Barnsley from just outside the relegation zone into the promotion hunt within five months.
Murphy: "He will have a lot of interest. I don't think anyone who is having the success he is having wouldn't garner interest, but Valerien is the last person on this Earth to think about that.
"He has made a lot of sacrifices for Barnsley Football Club and he just wants to take it game by game.
"We haven't discussed it but I am sure there will be interest from a whole host of clubs.
"It would be hypocritical of me and the club if we didn't fight to keep him if we want to challenge for promotion and become one of the pre-eminent teams in the Championship."
Barnsley kept their stars in January, turning down a bid for Mowatt while Ismael revealed they rejected another approach late in the window.
Murphy said: "Alex had some interested parties, Cauley (Woodrow) had some interest, a couple of clubs called from outside the UK about Michal Helik.
"But we as a staff were clear that January was a time when we would keep our core group intact.
"No approach that came in was of any interest at all.
"The one that Valerien was referring to was a general number. Someone came in at the last minute and said: 'if we can get someone out we will bid X.'
"But it was a non-starter because we didn't want to go down that road."
January recruits Daryl Dike and Carlton Morris have played and scored regularly since arriving.
Murphy said: "Both Daryl and Carlton have fitted in pretty seamlessly.
"That is testament to their abilities and also their character.
"Both guys smile all the time and enjoy being around the team.
"It's an infectious environment but we've added players who have positivity and make the locking room stronger, including Liam Kitching who hasn't played yet due to injury."