Valerien Ismael praised his players for 'controlling' most of their history-making 2-1 win at Luton Town but admits he wanted captain Alex Mowatt to take the penalty that Daryl Dike missed.
Dike netted twice to put the Reds 2-0 up but then won and missed a penalty, seconds before the hosts pulled a goal back on 84 minutes.
Barnsley held on to record a club record sixth successive away win and remain fifth in the Championship, three points clear in the top six with six games to play.
Ismael said: "Congratulations to the guys, it was a forceful performance and we dominated the game. Tactically, we controlled everything and the opponent changed formation three times.
"We were in control until the penalty, then it was another situation. We had to deal with it and fight but we got the three points which is the most important thing. I never worried that something wrong would happen.
"It was important to show a reaction after the loss against Sheffield Wednesday and the draw against Reading.
"We made mistakes in the last two games I told the guys to stay ruthless, stay good in your decision-making and improve the focus."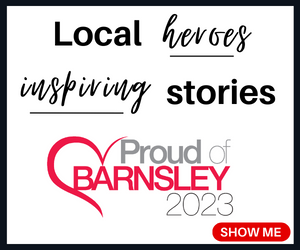 Dike scored the first two goals then won a penalty on 83 minutes. Mowatt would usually take penalties when Cauley Woodrow is off the pitch but the captain let Dike take it, he missed then Luton netted on the counter-attack.
Ismael said: "We have a clear ranking. Cauley is number one and Alex is next. He wanted to reward Dike with the hat-trick but it is about getting the points. That is a warning. When we win, it is OK."
Mowatt added: "Because it was so late on in the game, it thought: 'give it Dike to get his hat-trick.' It's my fault really, I should have taken the ball. The gaffer wanted me to take it and he gave me a bit of rollicking after the game. It backfired because 30 seconds later it was 2-1, but we won which is all that matters."
Dike added: "I guess I have been fired from penalty duty. In the moment it was 'oh no, that could be bad' but we stuck together side by side and got the win.
"We had our backs against the wall but every single player was fighting for the win and it was deserved.
"It gives us confidence because we can have times when we can attack and dominate and also times when we have to dig in.
"It's good to get on the scoresheet and it was good work by Cauley for both goals."
On setting a club record for six successive away wins, Ismael said: "You have to congratulate the guys. We are proud of the guys for their commitment and dedication. We have to keep that mentality in the last six games.
"Home or away, we have a way to play football and don't change anything. It gives the guys confidence and we force our philosophy on the opposition."
Mowatt added: "It was all about the points today. We made it hard for ourselves in the last ten minutes and it wasn't nice but we won and that's all that matters. The gameplan worked perfectly, the gaffer said it would be a game of basics and it was.
"Our only fault was not seeing the game out, then we were hanging on and we just wanted the final whistle to go."