Barnsley's chief executive spoke to the Chronicle this week on a range of issues. Here is what he said about:
THE £8.33MILLION LOANS OFFERED TO ALL CHAMPIONSHIP CLUBS BY THE EFL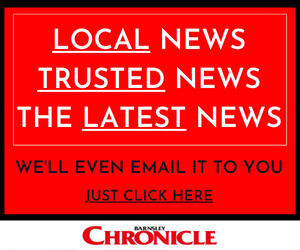 We have partaken in it, in the lower range.
I can't give an exact number but it is far below the £8.33million figure. We felt as a board and a club that it was necessary to get us through the next period before fans are back and before we know what division we're in and what our financial windfall will be from that.
It is a short-term loan that has to be paid back pretty quickly but it gives us more breathing room and a little bit more easy access to things we need to do to close out this successful season and make sure we're not looking over our shoulder. It is about bridging gaps and making sure our bills are paid on time and also to help with taxes. We're just making sure the club is running smoothly.
We are on decent financial footing compared to some of our competitors but we thought it was the right decision to take that loan.
BARNSLEY'S FINANCES IN GENERAL
It is testament to Rob Zuk as our financial controller, and the other front office staff.
They made sure it never got dire and we were never on an ocean without an oar. There were times when it looked really difficult but we managed and now we can see daylight on the horizon.
We just have to stay diligent and keep making the right decisions.
BARNSLEY'S 2019/20 ACCOUNTS
I believe they will be out soon. They will be standard for the way that Barnsley has been operating in the last four or five years and no one should be surprised by them. Because of the timing, you will see impact from Covid but not the full impact. We put financial restraints on ourselves but everyone can see they have paid off. We had to take steps to ensure the club survived the worst of storms.
RENEGOTIATING THE OAKWELL RENTAL AGREEMENT WITH THE COUNCIL
The lines of communication are open and we're on the same page. We're working towards an end goal. I can't go into any details but it's very positive and we envision that an agreement will be in place in the near future. I believe the relationship with the council has never been stronger and they understand what we want to do with the grounds.
We have taken steps to make sure we have a stronger relationship with the town.
But also that the town and the club have the best future windfall of what the ground allows us to do as a facility we play in and a real estate asset for the town.
THE CLUB'S OWNERS' VIEWS ON CURRENT SEASON
Our ownership is very happy with the way things have gone.
Like with everyone else, there is enthusiasm. But they know we all need to keep our emotions in check. To compete for the Premier League was the goal eventually and we've gotten there sooner than most expected.
VALERIEN ISMAEL'S FUTURE AMID ALLEGED INTEREST FROM CRYSTAL PALACE
We have Valerien on a deal for multiple years after this season and he's given no sign he wants to be anywhere other than Barnsley.
There will be suitors and phonecalls, I am sure, but we want him in place and we're behind him 100 per cent.