Barnsley Woolley Miners are delighted their town neighbours at Oakwell have reached the play-offs and are hoping to also compete for glory this season.
The Shaw Laners continued their unbeaten start to the campaign as they beat Doncaster Town by 19 runs on Saturday with Indian star player Harpreet Singh top-scoring then taking five wickets.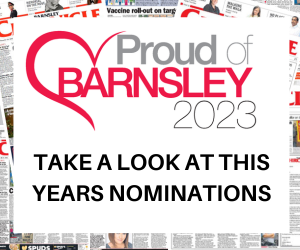 Captain Jason Booth said: "The relationship between the clubs goes back a long time.
"When I first started playing for Barnsley's first team, we used to get the likes of Steve Agnew and Andy Rhodes watching us in the summer.
"There has always been an association, connection and crossover with the town's main cricket and football club.
"We are all massive supporters of the football club and it would be great to see them back in the Premier League.
"They were on nobody's radar to do anything this season other than to be relegated so to achieve what they have achieved shows what teamwork, focus and a great strategy can do.
"Hopefully we can replicate that in the cricket season."
Barnsley Woolley are joint top of the league having won both league games so far.
Booth said: "It's a good start.
"Once you start winning, you start getting confident and the luck tends to go with you.
"We're a young side so, when we lose, it impacts us negatively and, when we win, it has the opposite impact.
"We're nowhere near the finished product and there will be bigger tests to come but the signs are massively encouraging.
"It's a really competitive league and we'll lose games but it's how we react to that.
"I probably feel as confident as a captain as I have since a decade ago when we had Azeem Rafiq, Gary Ballance and Oliver Hannon-Dalby.
"I feel really comfortable with the players and their ability and flexibility.
"Everybody has contributed in some way either with bat, ball or in the field."
Singh made 63 off 77 balls in Barnsley's 192 all out.
He shared a stand of 83 with Booth (28) before Ali Jahangir (35) and Ciaran Stenton (20 not out) added crucial late runs.
Doncaster were 81 for two before collapsing to 90 for seven then recovering to within 20 runs of their target with two wickets and five overs left before Beck Frostick struck twice. Singh took five for 51 off 12 overs.
Booth said: "Doncaster bowled well at us but we only lost one early wicket when, in previous years, that might have been four or five.
"We had a spate of losing quick wickets but we bat all the way down our order and made a decent score then defended it and didn't panic.
"We have a gameplan to pack the side with batters, aim to get 200 in every match and back our bowlers. We are probably an opening bowler light but, in club cricket, you can get away with that if everyone else bowls well and we have two excellent spinners."