IAN SAGAR admits he doubted whether weekly 16-hour drives across Europe after being turned away at airports were worth pursuing his Paralympic dream but is delighted he kept going after being named captain of the Great Britain wheelchair basketball team for Tokyo.
The Hoyland Common man, who has been in a wheelchair since a motorbike crash in Hoyland as a teenager, has been selected for his third Paralympic Games which start in Japan next month.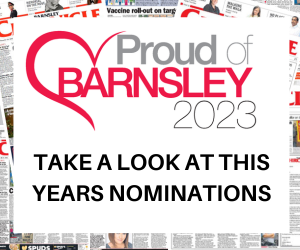 "I am one happy chap," said Sagar who lives in Italy where he played professionally for several years before moving to a German club last year.
"This is a bit of an exceptional one because it's a year late due to Covid.
"I have put in a lot of sacrifices.
"I have been driving eight hours to Germany every week then playing a game then eight hours back.
"It was all so that I could get to Tokyo, because I needed to be playing at a high level to get selected.
"I had been flying but I got turned away from the airport twice because I am English and the Covid rates were high in England. So I had to jump in the car and set off.
"I did wonder at times whether it would be worth it but in the end it has all paid off."
Sagar is thrilled to be named captain and hopes he can lead the team to a gold medal.
"It's a big honour. I was captain just after the Rio games but then I took two years off from the sport to spend time with my family.
"So to get the captaincy back now is fantastic.
"GB are world champions and number one in the world going into Tokyo.
"We are in the same group as the USA who are number two in the world and probably our biggest rivals.
"The preparation has been a bit weird and difficult because of everything that has been going on but the atmosphere around the squad is very good so I have high hopes.
"It's definitely possible to win gold.
"I think it will come down to the team who copes best with the Covid restrictions. We will go straight to our rooms and will be only allowed out to be chaperoned to meals, training or games.
"The GB team will put systems in place to mitigate the sense of claustrophobia."
Sagar, who turns 40 next year, competed at London 2012 then won bronze in Rio in 2016.
"I would have thought this will be my last Paralympics.
"I am the oldest guy in the team now and there are a lot of young bucks pushing me for my place.
"There are the European and World Championships in the 12 months after Tokyo which is crazy.
"I will have to see how I feel after Tokyo.
"Paris 2024 is only three years away but I do think that's a little bit too far for me."
Sagar spent time with the GB squad in Sheffield last month and is now back in Italy before returning for a pre- tournament training camp then the flight to Tokyo.
He said: "I had to quarantine when I came back and I did that at my parents' house. It was nice to see them after nearly two years.
"I feel proud to represent Barnsley. Everyone seems to know me. If I nip out to the shops in Hoyland, I usually get three or four people talking to me and wishing me luck."
There was doubt over whether the Olympics and Paralympics, which had already been pushed back one year, would take place during a pandemic.
Sagar said: "It will be strange following all the guidelines and protocols, but it does look like it will go ahead now. If they can refine the processes in the Olympics, I am sure ours will go ahead without a hitch."