CAULEY Woodrow is convinced Barnsley can 'kill' teams with their passing game – it's just about being brave.
The striker has played a variety of roles under four different permanent head coaches since signing for Barnsley in 2019 after a spell on loan.
Last season, under Valerien Ismael, he was typically employed as one of the outside forwards in a narrow front three, but this season has played in a three that frequently swap positions.
He is the top scorer with three goals in a side that's only hit the net seven times, and said while the struggle for goals is down to confidence, the Reds are also playing a much more high-risk style than last season.
"It's a belief, a confidence – you've got to be brave," said the 26-year-old. "Last season, it was easy playing long ball – there's no risk at all. It's literally you have one thought process as a team – you get the ball, you get it up the pitch as fast as you can and you play for second balls.
"There's no real chance of losing the ball and giving the opposition a chance. It's a difficult way of playing because you don't really have any controlled possession in the game and you're always chasing the ball.
"Whereas now, playing a possession style, the risk-reward is good.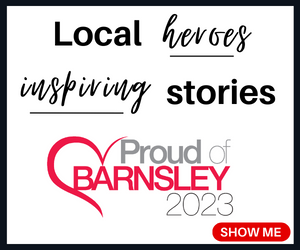 "If you get it right, you can kill teams at times. We have shown that this season."
Against Nottingham Forest last Wednesday, Barnsley were 1-0 up but a mistake by Dominik Frieser led to an almost instant equaliser as they were hit on the counter.
"Obviously, if you give the ball away in certain areas then you get punished," said Woodrow, the club's top scorer of the modern era with 45 league goals.
"It's a confidence in ourselves that we can do it for 90 minutes, and we can.
"It's not like we're going out there and we're not scoring or we're not affecting the opposition at all, because we are – we've just not done it for the whole game.
"It's no one's fault individually, it's just us as a team.
"It comes from the front, it comes from the midfield – I have to make sure the gaps are small for the midfield players, and the midfield players have to make sure the gaps are small for the defenders, to stop those moments happening.
"Everyone's aware we're playing more of a possession style, whereas last year it was a lot more direct. The gaffer now wants to play possession football and we've shown that in games, and we've done well at times."
Woodrow had an altercation with home fans at the end of Saturday's defeat to Millwall, and admits the side are going through a 'tough time' but are hopeful of turning it around.
"There's spells where we are good and if we can keep those spells up for the whole game then we'll be all right. It's football, it happens to all teams.
"Last season everything went for us, everything was in our favour, every bit of luck that was possible went for us, whereas this season at the minute it's not.
"I don't think it's to do with any style of play or anything like that, I just think it's down to us as a team on the pitch.
"You can't think about the future too much in football because you never know what's around the corner.
"I want to think about winning, that's what we have to do.
"I don't want to put that negative thought into my head."