AZEEM Rafiq has claimed, in emotional evidence to MPs at Westminster today, that Yorkshire director of cricket Martyn Moxon 'ripped shreds off me' the day he returned following the stillbirth of his son in 2018 while staff at the club engaged in 'inhuman'
behaviour.
Rafiq gave evidence to a Department of Culture, Media and Sport select committee in Westminster on Tuesday, as well as former Yorkshire chairman Roger Hutton and various top figures in the ECB. The Barnsley man was tearful when discussing the abuse he received and the stillbirth of his son Alyaan and other issues.
Yorkshire have apologised to the Gawber man but so far refused to acknowledge institutional racism or publish the full version of the report which was the result of the year-long investigation they commissioned and the current chairman has now admitted was flawed.
They have been suspended from hosting England matches or The Hundred franchise while many sponsors have cut ties with them and several key figures have stepped down.
Rafiq claimed that 'six or seven' players complained about bullying by former England bowler Tim Bresnan and that Rafiq was then singled out in board meeting minutes as a 'problem' and 'trouble-maker'.
He said that 'blinded' people at the club when dealing with the loss of his son Alyaan in 2018 and there was an attitude of 'he raised bullying, let's get rid of him before he raises something else.' Rafiq told the MPs: "I have seen other players have family tragedies and get support beyond measure. I carried my son from the hospital to the graveyard.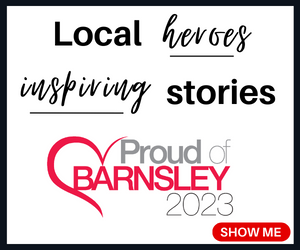 "On my first day back (after his son's death), Martyn Moxon took me in a room and ripped shreds off me.
"I have never seen him like that with anyone at the club."
Rafiq later added: "I would like to ask Martyn Moxon why he felt that was the right thing to do after the loss of my son?"
Moxon, who is also from Barnsley, was invited to give evidence to the committee but declined, after he was last week signed off work with stress-related issues. No current Yorkshire employers gave evidence.
Rafiq also repeated his claims about Barnsley CC. He said: "I was pinned down at my local cricket club and wine was poured down my throat when I was 15. The player who did it had played for Yorkshire and Hampshire."
He later added: "We were in a car. I have a witness who was there and corroborated it. No one intervened."
Barnsley have previously told the Chronicle they have no record of that incident and that they would launch an investigation.
Rafiq also pointed out Barnsley chairman Phil Chapman's comments online under a picture of a black player signed by Darfield CC with 'sure he sold me some sunglasses with flashing lights in Tenerife!!" and said the problem 'goes right to the bottom of the sport.'
Rafiq, a Muslim, admits he regularly drank alcohol during his later time at Yorkshire, starting in 2012. He said: "I wasn't perfect, there were things I did to try to fit in and achieve my dreams. I deeply regret it. But it is has no relation to racism."
Rafiq said he experienced racism in his first spell at Yorkshire from 2008 to 2014.
"I was a young kid from Pakistan living in Barnsley with a dream to represent England. I joined a dressing room full of my heroes - Michael Vaughan, Matthew Hoggard from the 2005 Ashes squad.
"Early on, to me and others from Asian background, there were comments like 'elephant washers', 'P***' word used constantly, 'you sit over by the toilets'.
"There was an acceptance from the leaders and no one ever stamped it out. I just wanted to play for England and live my family's dream."
Rafiq was asked why he returned to the club for a second spell in 2016, after being released in 2014.
"In my first spell and looked the other way like everyone else because playing cricket was the most important. I knew there was something wrong but couldn't put my finger on it. I took medication for my mental health. It was really tough.
"After I left Yorkshire, it got to the point where putting food on the table was really difficult. I felt had no option to try to fulfil my dream and my family's dream."
He also said: "I am angry at myself for looking the other way. Clearly I wasn't strong enough.
"For a person of colour to realise and accept that you are being treated differently because of your race is very difficult."
Rafiq said that, when he returned to Yorkshire in 2016, he enjoyed playing for 'good person' Alex Lees as captain and 'supportive' coach Jason Gillespie.
He said the 'temperature was turned' up when Andrew Gale became coach and Ballance captain and he began to experience 'inhuman treatment.'
"I started to see it for what it was. I felt isolated and humiliated. There was constant use of the word 'P***'.
"In 2017, Gary Ballance walked over to someone I was speaking to and said: 'why are you talking to him? You know he's a P***.' He also said: 'He's not a Sheikh, he has got no oil.
"It had become such a norm, I don't think anyone thought there was anything wrong."
Rafiq has said that the mental health issues he suffered, including considering suicide, were directly related to the racism he suffered.
"I believe I lost my career to racism. It's a horrible feeling and it hurts. But maybe this is what was written for me. I believe everything happens for a reason. Hopefully we will now see a big change and I can look back and know I did something bigger than any runs or wickets.
"I have a bit of Karachi and a bit of Barnsley in me. That's how I found the strength. I know that no one can ever put me through that pain again."
He added: "I can imagine parents listening and not wanting their kids any where near the game. I don't want my kids anywhere near cricket.
"It's an opportunity for the ECB to say they have messed up and how they are going to change things.
"I don't think the wider game wants to listen.
"There is a rush to move forward but before we do that we need to look at what has happened and hear from people who suffered abuse."
A report from the DCMS committee will now be compiled.