Analysis of Barnsley's 0-0 draw with West Bromwich Albion on Friday
MIXED FEELINGS FOR REDS AFTER STRANGELY FLAT GAME
This game had plenty of narrative - Valerien Ismael and Alex Mowatt returning to Oakwell after last season's heroics, West Brom looking to go joint second and Barnsley in desperate need of points.
But it was played in a strangely flat atmosphere which was often reflected on the pitch as there were long spells when the game just drifted with no real urgency or intensity.
It was as though third-placed West Brom expected that one of their several good chances would eventually go in against a side who are well adrift of safety.
Barnsley played a back five, sat back and defended whole-heartedly and, for the most part, well. But they barely ventured forward.
Ismael found out when at Oakwell that opponents respond to his direct, pressing, counter-attack style by defending deep - meaning his side dominates possession which is not what he wants.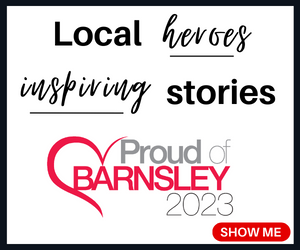 That has been the case with West Brom and, despite a plethora of expensive attacking talent, they have struggled to take chances.
It remains to be seen whether he can solve that - possibly with Daryl Dike arriving in January - and get the Baggies into the Premier League this season which ends with a home game against Barnsley.
By then, the Reds will be long relegated unless they find a way to do more than just battle to an occasional lucky point.
A draw with the third-placed side and a clean sheet is positive in some ways.
But it remains to be seen whether it is a building block on the road to survival or two more crucial points lost.
CLEARANCES OFF LINE SHOW REDS STILL FIGHTING HARD
With 15 minutes left, Karlan Grant was put clean through and rounded goalkeeper Brad Collins before shooting at what had been an empty net.
But Michal Helik brilliantly recovered to make a superb block on the line, capping a good game overall for the Poland centre-back.
It was the third time Barnsley had cleared off the line after, in the first half, Jordan Hugill inexplicably shot straight at Callum Brittain with the goal gaping then Carlton Morris overhead kicked the ball away after Matt Clarke met a corner. Mads Andersen also impressed, as he was made captain with Cauley Woodrow injured - completing an astonishing turnaround after he badly struggled to adapt to the Championship at first.
It was far from a perfect defensive display - Helik and Andersen were caught out in the build-up to Hugill's chance and the other centre-back Liam Kitching should have been punished twice by goals for mistakes. Helik could have been sent off in injury-time for a high tackle on Hugill which would have ruled him out for three games.
But Barnsley gave everything for the cause, throwing their bodies on the line and certainly not playing like a team resigned to relegation. While it is the bare minimum requirement of a team to work hard, the individual last-gasp heroics suggest they have the guts for this survival scrap.
It must be added that the Reds rode their luck and West Brom, with better finishing, would have won comfortably. They hit the post early on then had the three cleared off the line as well as several other chances.
REDS BARELY THREATEN AS POYA STRUGGLES FOR BALANCE BETWEEN ATTACK AND DEFENCE
The 11 Barnsley started with had five goals between them this season, at the halfway point.
The Reds mustered just one shot on target, which takes their tally to four in Asbaghi's three home games so far.
It is possibly harsh to judge Barnsley's attacking prowess against the best defence in the division, but they offered very little going forward - not for the first time under this manager.
Asbaghi, although he has made the Reds more solid, is struggling to find the balance between defensive solidity and an attacking threat.
His first five games have brought three draws, losses and only two goals.
Barnsley started brightly, getting behind their visitors' defence a couple of times in the first ten minutes with good moves. But all they had to show for it was a long-range Callum Brittain shot that went well over. That was one of four long-range efforts throughout the game, mostly in the first half, with the best being a 30-yard free-kick by Benson which was tipped over by England goalkeeper Sam Johnstone after 32 minutes.
That is all Barnsley offered on the attack as, increasingly, they found it very difficult to pass their way up the pitch. Asbaghi said they lacked courage and bravery and were scared of losing the ball.
Strikers Aaron Leya Iseka and Carlton Morris were very isolated while Callum Styles struggled to make an impact just behind them in the absence of the injured captain and top-scorer Cauley Woodrow.
Devante Cole came on for Iseka but touched the ball twice in 27 minutes.
The wing-backs rarely ventured forward after the early stages, they lacked a midfielder who could burst forward with the ball and the Reds' set pieces were not threatening.
MANY FANS MISS GAME
Through the pea-souper mist that enveloped Oakwell, the much bigger gaps than usual were just about visible in the East Stand. It appeared as though hundreds, perhaps thousands, of season ticket holders had been put off by the weather, the Reds' form, the fact the game was on Sky, and having to show a Covid pass on the gate as well as fears about rising cases of the virus.
Should the form not improve dramatically, many of those gaps may remain.
Many of those who attended sang regularly and provided some entertainment with an amusing chant about Dominik Frieser to the tune of Shakira's Waka Waka.
The away fans had been noisy early on but became more quiet and frustrated with their side's wasteful attacking.
Most of the home fans warmly cheered Barnsley off after the game, and former captain Mowatt who was booed by some throughout then clapped the home fans at the end.
DISASTROUS FIRST HALF OF SEASON
The only time Barnsley have had fewer points at halfway in a season than now with 14 from 23 games was in 1899/00 - a 34-game campaign when Queen Victoria was on the throne.
In 112 seasons since, the only times they have had 14 points at halfway were in 38-game campaigns in 1908/09 and 1997/98 in the Premiership.
Their 15 goals is the fewest they have scored in the first half a season since 1905.
Those stats suggest it has been the worst season in the club's history so far, and it has been difficult to watch.
Barnsley have now played every side in the division and been second best against the vast majority of them - even if they managed to sneak the odd draw or, much more unusually, a win.
They are in a terrible position, seven points from safety with clubs in front having games in hand.
There are 69 points to play for but Barnsley probably need half of them to stay up, with realistically ten wins from the second half of the season probably required after two in the first 23.