A look back at a year of highs, lows, successes and scandals for town's teams and athletes
JANUARY
The year began with England in lockdown and no amateur sport taking place.
Local football had been called off in the last week of 2020 and all leagues would be cancelled for the second successive season.
The town's rugby, hockey, cycling and athletics clubs would also face another period of inaction.
Barnsley Ladies RUFC player Jess Roberts was called up for the Welsh national side.
Jess, from South Wales and now living in Barnsley, would play in the Six Nations later in the year.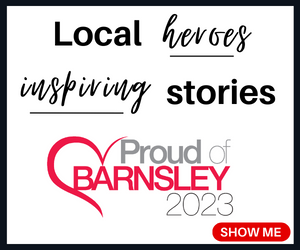 FEBRUARY
Katherine Brunt moved into the top three on the list of all-time women's One Day International wicket-takers as England won their series 2-1 in New Zealand. They would also win the Twenty20 series 3-0.
Speedway rider Josh Bates rejoined Sheffield Tigers, on a dual deal with Leicester Lions.
Darts player Carl Wilkinson could not claim another PDC tour card, after two years on the tour.
Motorsport star Oliver Rowland, from Penistone, came sixth and seventh in the first two races of the Formula E championship in Saudi Arabia.
MARCH
Footballer Bethany England suffered a severe concussion which was the 'scariest moment of my life' during Chelsea's Champions League game against Atletico Madrid.
The England international said she lost almost a full day of memory including the build-up to the game and the match itself. She was back training with the national team within weeks.
Sport began to come back to life in the final days of the month after the government lifted restrictions on training and playing games.
APRIL
Local football teams returned to full training with most of their leagues organising mini tournaments.
The cricket season also started as normal in April.
Barnsley RUFC returned to training, and playing friendlies, while local runners and cyclists got back into action along with other sports.
Oliver Rowland finished second in a Formula E race in Valencia but was disqualified for using too much energy before coming fourth in the second race.
MAY
Bethany England became the first footballer from Barnsley to play in the Champions League final, followed weeks later by John Stones.
England played in Chelsea's 4-0 loss to Barcelona, coming off the bench after all the goals were scored. Stones started Manchester City's 1-0 loss to Chelsea.
One Barnsley person who did win the Champions League was wheelchair basketball star Ian Sagar, with German club Lahn-Dill.
Meanwhile, fans were allowed to return to sports matches.
Elsecar Cricket Club knocked local rivals Barnsley Woolley out of the National Club Championship on a coin toss after the game was called off.
JUNE
Table tennis player Sue Bailey qualified for her sixth Paralympic Games despite her competition wheelchair being broken in two during the flight to the qualifying tournament in Slovenia.
Oliver Rowland – who is pictured, left – finished on pole as Formula E went to Mexico City, then came third in the race.
Barnsley Tennis Club chairman Chris Day was 'delighted' to receive a Meritorious Service award from the Lawn Tennis Association.
JULY
Barnsley hosted what organisers say was the biggest and best cycling road race to take place in the UK in almost two years.
The Barnsley Not In the Town Centre Races, organised by Barnsley Road Club in collaboration with British Cycling, were based at Penistone Grammar School and saw top British riders compete on a course on the western side of the Barnsley borough and into Kirklees.
A hamstring injury ruled sprinter Joe Ferguson, from Darton, out of the European Under 23s Championships – and potentially contention for a relay place at the Tokyo Olympics.
Ian Sagar was named captain of the Great Britain wheelchair basketball team for Tokyo.
Katherine Brunt was a regular wicket-taker for England against India as they won a series which included in a rare Test Match. She then competed in the new The Hundred competition for Trent Rockets.
Jack Shutt made his 50-over debut for Yorkshire in the 50-over One Day Cup.
ParkRuns returned to Locke Park and Penistone Showground following the lifting of restrictions.
AUGUST
Ed Clancy brought an end to one of the most successful careers of any Barnsley sportsperson after pulling out of the hunt for a fourth successive Olympic gold medal due to injury.
The 36-year-old announced his retirement from international cycling due to a back issue and sciatica.
A tearful Clancy told reporters at the side of the track: "I have taken this body as far as it will go. I'm done."
He was praised by the likes of Sir Chris Hoy and Mark Cavendish.
Jack Shutt took his first One Day Cup wicket for Yorkshire.
Oliver Rowland completed his Formula E season with a place on the podium in the final race in Berlin. He finished 14th overall and left to join Mahindra.
Jonson Hughes, 14, won Yorkshire titles in both athletics, over 1,500m, and boxing.
Pool player Steve Webster, who runs the Butcher's Arms pub in Thurnscoe, won the Golden 8-Ball event in Blackpool despite being the oldest in the competition at 58.
SEPTEMBER
Sue Bailey and Ian Sagar both won bronze medals at the Paralympics in Tokyo.
Table tennis player Bailey finally achieved her dream of a Paralympic medal at her sixth games.
She took bronze in the team event with Megan Shackleton who had been inspired to take up the sport when watching Sue train from her hospital bed more than a decade earlier. Sue suffers about 100 joint dislocations per day, including during play.
Sagar was part of the wheelchair basketball team that lost the semi-final to hosts Japan before beating Spain in the bronze medal match.
He retired from international sport later in the year.
Cricketer Katherine Brunt became the first English woman to take 300 international wickets. They beat New Zealand in both their 20-over and 50-over series.
Cyclist Jenson Young was denied the chance to compete in the Tour of Britain by illness which saw him withdrawn late on.
Footballer Bethany England netted a brace in England's 8-0 win over North Macedonia and another in a 10-0 victory over Latvia the same week.
OCTOBER
Barnsley RUFC made it ten wins from ten in Yorkshire Division Three with a 80-0 victory at home to Halifax Vandals.
Boxer Callum Simpson enjoyed a winning return to the ring after almost two years as he beat Lewis van Poetsch on his 25th birthday.
Two women from Barnsley were in action for different England football teams. Bethany England scored in the senior team's 4-0 win over Northern Ireland, their first competitive match ever played at Wembley. Lucy Watson, the 17-year-old from Royston, played for England under 19s.
NOVEMBER
The racism scandal at Yorkshire CCC, brought to light by Barnsley man Azeem Rafiq, became the biggest news story in the UK in November.
After Yorkshire said no staff would face punishment for racial abuse and bullying of Rafiq, sections of their report were released which showed the club's panel deemed him being called a 'P**i' by former Barnsley team-mate Gary Ballance 'good-natured banter.'
That triggered a furious reaction from the public, the ECB – who stripped Headingley of the right to host England games – and MPs, with a tearful Rafiq later giving evidence to a select committee, naming various high-profile figures and saying 'I lost my career to racism'.
Rafiq said director of cricket Martyn Moxon 'tore shreds off me' the day after he returned to work following the stillbirth of his son.
Rafiq himself had to apologise for anti-Semitic comments he made online in 2011.
Meanwhile, Penistone Footpath Runners Andrew Pearson and Malcolm Rose were selected to run for the England Masters team.
Boxers JA Metcalfe and Billy Allen claimed points victories at the first professional show in Barnsley since the outbreak of the pandemic.
Barnsley Hockey Club gained their biggest win of the season as they thrashed visitors Doncaster 8-1.
Footballer Bethany England netted twice as England beat Latvia 20-0 in a World Cup qualifier in Doncaster.
DECEMBER
Darren Gough replaced fellow Barnsley man and former Monk Bretton CC player Martyn Moxon as director of cricket at Yorkshire. Moxon and Richard Damms, also from Barnsley, were two of 16 staff sacked in the wake of the Azeem Rafiq racism scandal. Dempsey Wale and debutant Alex Taylor won their boxing matches on a show in Sheffield, as did Callum Simpson two weeks later.
Bethany England played in Chelsea's 3-0 win over Arsenal in the FA Cup final.
The 500th Barnsley 5k ParkRun took place in Locke Park.
Both Barnsley's rugby union and hockey clubs finished the calendar year on top of their tables with unbeaten records.
LOCAL FOOTBALL
The 2020/21 season was cancelled in most leagues, but replaced by mini-tournaments and cups to give the players and fans some football in April, May and June.
Penistone Church lost 4-0 to Liversedge in the final of the Yorkshire Trophy in June having progressed through the group stage and a semi-final of the six-team tournament.
Their long-serving manager Ian Richards moved to near neighbours Stocksbridge Park Steels in September.
They had two games abandoned in October – one after a player was attacked by a Hemsworth fan and another after a serious injury.
Worsbrough Bridge have enjoyed one of their best seasons in years so far, gaining their biggest attendances for almost a decade and flirting with the play-offs.
Silkstone United played in their first cup final in 18 years but conceded the only goal in the 90th minute to Athersley Rec reserves who lifted the Brian and Judith Bradley Memorial Trophy.
The Barnsley Sunday League was cancelled but the three cups were played.
Birdwell Rovers won the Challenge Cup, Ardsley Oaks the Hospital Cup and Worsbrough Common the Supplementary Trophy.
LOCAL CRICKET
Houghton Main thought they had become the fourth Barnsley club in the ECB Yorkshire Premier South.
But they were not allowed in due to an insufficient youth system, despite finishing in the promotion places.
In the top flight, Barnsley Woolley Miners finished fifth, one place ahead of Elsecar with Cawthorne one place above the relegation zone in their first season at that level.
Cawthorne's Taruwar Kohli was the top-scorer, just ahead of fellow Indian Harpreet Singh who again impressed for Barnsley. Elsecar's Moin Ashraf took the most wickets.
All three Barnsley teams reached the Twenty20 Cup finals day but Appleby Frodingham beat the Shaw Laners in the final.
Green Moor reached the second highest level in the region, the South Yorkshire Championship, despite being one of the smallest clubs.
Penistone won Division Three and the President's Trophy, winning the final by a run thanks to a run-out.
Wombwell Main won the Billy Oates Memorial Cup and Division Six.
Hoylandswaine won the Huddersfield League, extending their reign as champions to five years.