MARTIN Devaney and Jimmy Whitehead run a coaching company together and are also in the dugouts for Barnsley and Athersley Rec respectively as they look to help young teams claw back big deficits and stay up this season.
The pair run Momentous Academy, along with Craig Goodyear, which coaches kids at Shaw Lane, Netherwood School and Penistone Grammar School.
Whitehead took over as the manager of Athersley Rec, who are bottom of the NCEL Premier, in September while former Barnsley winger Devaney is the Reds' under 23s coach and joined Poya Asbaghi's first team staff last month.
Whitehead said: "I use references to Barnsley in my team talks. We both have young players, Barnsley sell players on a lot and our better players move on at some point. We don't pay our players anything, whereas others do in our league, and Barnsley also have one of the smallest budgets in their league.
"If anything, I think Barnsley are in a tougher position because they are more points adrift and we only have to finish above one team. Both teams are still fighting but they are struggling to score and win games.
"In both our cases we just need to go on a good run and that can just start with one win."
Whitehead is delighted at Devaney's recent promotion. He said: "It's brilliant and I am pleased for him. I always wanted him to get into the first team environment. It's good for a foreign manager to have an English guy in there who has played in the Championship.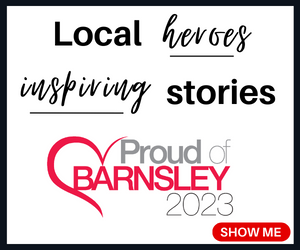 "He's worked very hard and deserved his chance.
"He comes to watch us at Athersley.
"Every game he's been to we've either won or drawn so I want him to come more. He comes to see me at half-time or rings me after to give me advice which is great.
"I go to watch training at Oakwell a few times a week and the under 23s games, and I learn a lot. It's great to have access to someone who played at a high level and coaches at a high level now."
Whitehead is hoping to arrange a summer friendly against Devaney's under 23s, while they have shared players.
"We had Brad Binns this season.
"He was released by Barnsley last season but was still training with them this season when they had injuries, and he played a few games for us.
"It was probably difficult for him because going from academy football to non-league football is very hard.
"But he's a really good footballer."
Momentous works with footballers aged four to 16. Jimmy said: "We get loads and loads of kids coming. I do a lot of the day to day work but Martin is the face of the company. And he also coaches in evenings after being at Oakwell all day so he puts a lot into it.
"He definitely attracts people and only more now because he's involved in the first team. I hope he's manager one day."
Anyone wanting to train with Momentous can email:
momentousfootballacademy@gmail.co.uk.