Poya Asbaghi was happy with his first win as Barnsley head coach but added: "The big celebrations for me will always be on hold until we are safe in the Championship."
The Reds won 1-0 at home to Queens Park Rangers to end a run of six straight league losses and 13 without a victory in the Championship.
Domingos Quina got the winner for Barnsley, in Asbaghi's 12th league match in charge.
Asbaghi said: "You always feel good after a victory and, with the results we have had this season, this win comes at a really good moment. It was well-deserved.
"The first half was a little bit too open and they had too much of the ball, but we adjust well in the second half and were much more aggressive in our pressing. That earned us some good chances and stopped QPR's momentum.
"We got a great goal from Dom but we didn't know how we would react to defending a lead because we have not done it so much, but the players did it in a really mature way.
"A win and a clean sheet against a really good opponent, who are fighting for the Premier League, gives a lot to our confidence. It shows we don't have to feel afraid of any opponent in this league."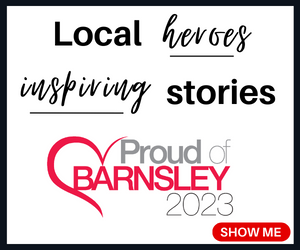 Asbaghi was pleased with the backing of the fans, who applauded the players after the game.
"The only way you can unite people around the club is to play well and win so hopefully this is a good step towards that."
Asbaghi barely celebrated after the final whistle. He said: "We won a game but we haven't won anything else. There is a lot left in the season. The big celebrations for me will always be on hold until we are safe in the Championship. But I am happy to get my first win. It was about time."
The gap to safety was cut to five points from eight as the other sides in the bottom four lost.
"There is a long time left in the season and we have to start winning games and hope others lose. Today we did our part. It's still a really challenging situation but we got the three points we wanted, and let's take it from here."
Midfielder Claudio Gomes added: "It's an amazing feeling. Everyone is happy. It's been a long time and we have to enjoy it.
"We controlled the game in a good way. They did not have so many chances. Offensively we were more dangerous than them and the result is clear.
"It was a good moment to celebrate with the fans. Everyone enjoyed it. We have to keep going on that way."
Quina got the winner with a 20-yard deflected strike in the 72nd minute.
Asbaghi said: "It is not only the goal, he works hard for the team - he was defending crosses in our area and pressing their centre-backs at the other end of the pitch. He was not the only one, but I am really happy with his performance."
Liam Kitching and Aaron Leya Iseka both missed the game through injury.
Asbaghi said: "Iseka was a late decision. He didn't feel good during training yesterday we assssed him today and unfortunately he could not play. Kitch had a reaction after the Luton game. Let's see how long they are out, I don't know at the moment."