Analysis of Barnsley's 2-0 loss to fellow strugglers Peterborough which left them last and 11 points from safety with four games to play.
REDS NOW KNOW IT IS OVER, BUT IT HAS BEEN FOR WEEKS IF NOT MONTHS
When Carlton Morris' close-range shot sailed into the Pontefract Road End in the 83rd minute of this disastrous and embarrassing match, Barnsley chief executive Khaled El-Ahmad walked out of the directors' box and down the stairs muttering and gesturing furiously.
Morris himself simply stood there, for about ten seconds, seemingly unable to believe that David Cornell had managed to tip the ball over, denying the Reds at least a tiny chance of getting back into the game.
Both reactions seemed to suggest that the final vestiges of hope that had long since left the majority of supporters had finally seeped out of the players and staff who, at least officially, had been denying that relegation was a certainty.
In the post-match press conference, Poya Asbaghi said 'we knew we had to win this game to keep the little chance we still had' and Cauley Woodrow's ashen face said more than his expected mantra of 'it is not mathematically over.'
The reality is that it has been over at least since the draw with Reading in the previous home game, when the Reds took the lead but, as has become habit under Asbaghi, sat back and defended for the rest of the game which they are not good enough to do, then conceded.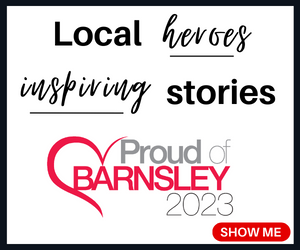 More realistically, it has been over since a second six-game losing run of the league season from December to February when they were very low on numbers but also ideas of how to attack and win games.
Some would argue it has been over since the disastrous summer transfer window, when the weak midfield was not addressed and four permanent signings arrived who did not feature on Monday, as well the appointment of the hapless Markus Schopp who left them in a hole Asbaghi has never really looked like digging them out of.
PATHETIC RESULT SAYS REDS ARE WORST IN LEAGUE
But there was still an opportunity in this Easter Monday match to entertain the long-suffering fans with a good performance and three points, move up from last in the table, above their visitors, and extend the unbeaten home run to seven Championship games, which would have been the longest at that level for 15 years.
Instead they provided strong evidence that they are the worst team in the Championship, by losing to the other candidate for the wooden spoon, and only avoided mathematical relegation because Reading did not beat Swansea, instead drawing 4-4 after being 4-1 down. They are likely to be relegated at Huddersfield on Friday, where only a win can prevent it, or the following days.
The league table shows these are the worst two sides in the league by far, while they would have been long relegated if not for points deduction for Derby and Reading who are in the bottom four mainly due to rule breaking not a lack of quality.
The lights went out at London Road when these two sides met in November for a 0-0 draw, causing a 17-minute delay while they were fixed.
That is a metaphor that could be used for their chances of survival well before this game, but Peterborough at least did a better job at fumbling around for hope in the darkness.
Posh boss Grant McCann, the former Reds midfielder, had already won at Oakwell this season with Hull on November 6, when the Reds were woeful under caretaker Jo Laumann. He returned to inflict an even more demoralising defeat, possibly leaning on some guidance from his former Reds team-mate Dale Tonge who worked with many of the Barnsley players when assistant coach in 2019.
Tonge – a Barnsley fan from Goldthorpe who spent much of his life at the club – will have been thrilled with the win for his new employers but perhaps felt a tinge of sadness that the good work of him and others to get the Reds into the Championship is now being undone in such a spectacular way.
BARNSLEY START WELL BUT COLLAPSE AFTER GOALS, AGAIN
All the usual traits of Barnsley this season were present in this match.
They began well but missed big chances – at the start of both halves in this case – then conceded poor goals and lost belief, organisation and discipline.
The Reds have collected just six points from losing positions this season – only one under Asbaghi against Huddersfield in December – while they had lost their previous 12 games when they conceded the first goal and, as soon as the Posh took the lead, it always seemed likely to become 13.
Peterborough had conceded 83 goals, the worst defensive record in the Championship by far, and 51 away from home which is the most in English football. But Barnsley have now failed to score against them in 180 minutes this season, with those being two of the three clean sheets Posh have kept in their last 33 league games.
The Reds have collected just one point, under Asbaghi, from games against the other bottom four sides Peterborough, Reading and Derby. If you make a league table out of those teams' results against each other this season, Derby have ten points, the other two eight, and Barnsley are last with five.
POOR GOALS FROM LOSING BALL AND SET PIECE MARKING
Romal Palmer lost the ball for the opening goal, badly blemishing a performance which otherwise saw him break forward with good skill and running while he had two half-chances in the first 11 minutes. It is not the first time he has been at the root of a goal conceded this season, in which he has badly struggled to replicate last season's form.
Claudio Gomes was the other starting central midfielder and, for the second time in three games following the third goal at Millwall, was left marking a much taller player from a set piece which led to Barnsley conceding. Jack Taylor barely had to leave the ground to head in the second goal, while the unmarked Frankie Kent would have got there if he hadn't.
That is an unwanted side effect of having a team half full of players who are under five foot ten, in a very physical division where set pieces are crucial.
But the Reds were also very loose with their marking, missing Michal Helik.
SURPRISE TO SEE DEFENSIVE MIDFIELD COME ON AT 2-0
After the second goal, Asbaghi introduced defensive midfielder Matty Wolfe – who had dropped to the bench with Callum Styles coming in – for Palmer.
He said there was no point putting more strikers on if there was no one to win the ball for them.
He also said he wanted to delay bringing on an extra striker, in this case Victor Adeboyejo for Styles, until the final ten minutes when he felt Peterborough were less likely to hit them on the break.
That was an extremely defensive approach, which we have seen regularly under Asbaghi who clearly sees the game differently to the rest of us but that does not appear to help him collect points and wins.