AIDEN Marsh has been 'buzzing' to get back to Oakwell this week for pre-season training and is hoping to help Barnsley 'put things right' after the painful relegation campaign.
The 19-year-old striker from Monk Bretton was on the fringes of the squad that was relegated to League One at the end of one of the worst seasons in the club's history.
Marsh told the Chronicle: "It hurt and it's been tough.
"You can only do so much as a single player. Everyone has been working hard but it hasn't come off.
"We're looking to put it right with a fresh start.
"We all want to get behind the club this year and drive us forward, hopefully bouncing straight back to the Championship."
Marsh made his first team debut off the bench in January against Bournemouth then started the following match at Huddersfield Town in the FA Cup.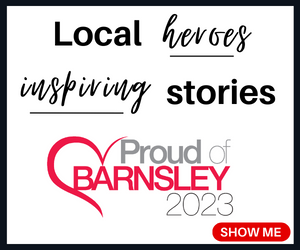 He played the last three games under caretaker Martin Devaney, netting his first career goal 16 minutes into his first league start against Preston North End.
"It's been crazy.
"It's only just started to sink in what happened.
"I want to take the bit of confidence I got from the last few games of that season into next season.
"I don't want to be someone who scores once and never kicks on.
"The first one is the hardest to get out of the way and hopefully they will start to flow in now.
"It's definitely a big season for me.
"I want to take what I did at the end of last season into this season and carry it all the way through.
"I will take it game by game and look to keep improving, hopefully chip in with a few goals.
"I want to play as many games for Barnsley as I can."
Marsh is beginning to get recognised by fans in his hometown.
"I have seen a few familiar faces walking around Barnsley.
"They have all been congratulating me.
"I have been recognised a few times, young kids come over to me and I talk to them."
In total, Marsh has played five first team matches, two from the start, with the Reds losing them all.
He is hoping to be involved in regular wins next season.
"It would be nice.
"If we get momentum as a team, it will only give us a lift as players.
"Hopefully we get some good form going."
The Reds are hoping to appoint a new head coach in the coming weeks.
Marsh said: "Whoever comes in, I will try to impress. I will work as hard as I can and what will be, will be."
Marsh has been one of the players back at Oakwell this week for fitness work ahead of pre-season starting in full on June 20.
"I have been buzzing to be back.
"It's nice to have some time off between seasons.
"I got a couple of holidays in, one with family and one with a few friends.
"But I feel fresh and ready to go.
"We're just easing our way in with fitness work and gym work.
"A few of us have had injuries last season so it's nice to ease your way in. Everyone is in a good mood and excited to get going."
Marsh had a difficult path to professional football.
He was released by Barnsley then joined Sheffield United who also let him go, after playing him at left-back.
He returned to the Reds aged 14 and thrived as a striker.
"Those setbacks definitely make you feel even better when things go well.
"It drives you on and gives you an inside hunger to prove people wrong who have got rid of you in the past.
"It's like a driving force which I will take with me for the rest of my career."