– Brittain moves to Blackburn and Helik linked with Poland return
– Looking at loan strikers but unclear if any will arrive for Plymouth match
– Barnsley must 'strengthen all over the pitch' says boss Duff
BARNSLEY are looking for 'one or two' new strikers but admit they may want to 'strengthen all over the pitch' as the summer sales continue.
The Reds sold right wing-back Callum Brittain to Championship club Blackburn Rovers this week, for a fee believed to be around £1.5million.
They had sold their two top-scorers Cauley Woodrow and Carlton Morris to Luton Town earlier in the summer, while Callum Styles and Michal Helik are also expected to leave.
Centre-back Helik is close to a move to Polish club Lech Poznan, according to reports in his home country but an official approach is not thought to have been made yet.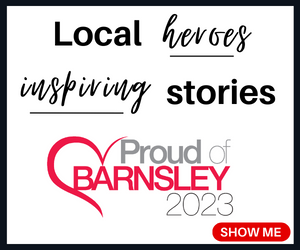 Centre-back Mads Andersen and goalkeeper Brad Collins are among others who are understood to have been monitored by other clubs.
The Reds have been clear they will consider any bids which meet their valuation, as they attempt to offset the roughly £7-8million shortfall in revenue caused by relegation out of the Championship last season.
Barnsley start their League One campaign a week tomorrow at Plymouth Argyle, then the transfer window closes a month later at the end of August, by which time they will have played eight competitive matches.
Head coach Michael Duff told the Chronicle: "You don't want to lose good players but it's where we are financially and there's not a lot I can do about it.
"If the right offers come in for players, we have to sell them.
"It's not a case of wanting to sell them. I knew that walking in and I have to crack on with the job.
"Clubs want good players so it's not a surprise people bid for our players because we have good players in our squad."
Speaking on Wednesday evening after the 2-2 friendly draw at Harrogate Town, Duff said there had been no official bids for either Helik or Styles 'as far as I understand'.
Helik is near the end of his recovery from injury while Styles felt a groin problem this week after illness at the weekend.
On Helik, Duff said: "We haven't seen a lot of Mich but he has done a few days with us in training this week.
"He's a Polish international so why wouldn't clubs want him?"
Right wing-back Brittain signed in 2020 from MK Dons and played 82 games without scoring. He impressed in his first season but his performance levels dropped significantly in his second campaign during which he admits his 'head went.'
Barnsley's other options in that position are Jordan Williams – who played 45 minutes on Wednesday after returning from knee surgery – and the relatively untested duo of Will Hondermarck and Jordan Helliwell.
Duff was asked if Brittain's sale and the injury to Herbie Kane have meant the Reds are now looking to strengthen at right wing-back and central midfield.
He said: "We're looking to strengthen all over the pitch.
"If players are out there and available who are right for us, we will try to sign them.
"We're the same as any other club, we want good players."
Barnsley are openly looking for new strikers.
The Reds announced the signing of experienced forward James Norwood, 31, on Saturday.
They also have Devante Cole and Aaron Leya Iseka, as well as forward Jack Aitchison, and homegrown teenager Aiden Marsh.
Duff told the Chronicle: "It's not a secret we're short in that part of the pitch.
"Hopefully we can do one or two.
"We are constantly searching.
"We need to find some goals."
The Reds are thought to be mainly looking at loan players, and have been linked with Birmingham's 21-year-old Keke Simmonds.
Asked if there would be a new striker arriving before the first league game, Duff told the Chronicle: "It's difficult to say.
"We're in for people but, with loans, the clubs don't let them out until later in the window.
"I don't know if anything will happen before the first game."
Norwood's signing shows the Reds have changed their previous policy of signing almost exclusively players aged 25 and younger, following last season's relegation and the ousting from the board of Paul Conway and Chien Lee.
Duff was asked if they would look to add another experienced campaigner in central midfield where all players are currently under 24.
He told the Chronicle: "It depends what's available.
"We're not actively looking for 31-year-olds.
"James Norwood was available and it worked for us.
"In terms of central midfield, we won't make an experienced signing for the sake of having an experienced player.
"They have to impact the team and be good enough.
"If one comes up, I will take it to the board. If they say no, they say no.
"But they have shown they are willing to sign older players."
So far, Barnsley have brought in goalkeeper Jamie Searle, centre-backs Robbie Cundy and Conor McCarthy, midfielder Luca Connell, left wing-back Nicky Cadden and striker Norwood.