THE POSITIVES may just be beginning to outweigh the negatives at Oakwell – or at least giving them a fair fight – for the first time in almost a year.
Since the worst season in seven decades ended in May, there has been a conscious effort from the club to make amends with the fans and rebuild on the pitch.
Although there is plenty of work still to do to make the Reds a promotion-challenger in League One, and heal the wounds from relegation, baby steps are starting to be made.
That has been shown from the ousting of the hated Paul Conway off the board and the tweaking of the youth-only recruitment policy, to various community initiatives and making all home match tickets in August £20 or less.
The biggest positive this summer has been Michael Duff. Since being appointed head coach, he seems to have made a big impact at Oakwell – instilling the discipline and work-rate that was often missing last season, and he is clearly a highly-rated coach with ambitions to reach the top level like he did as a player.
It is easy to say before a ball has been kicked competitively but, based on his previous achievements and early impressions, the Reds appear to have brought someone in who could build a successful team and bring more positivity back to the club.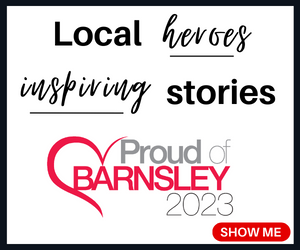 He looks to be comfortable working with the recruitment department, maintaining the club's overall philosophy, but having the power to veto or suggest certain signings.
But patience may be required from the fans, the board and Duff himself as he attempts to rebuild following the nightmare of last season while having many of his better players sold off then replaced on a very limited budget.
Some may be expecting a repeat of the Daniel Stendel promotion four years ago but these are totally different circumstances following the departure of far more of the squad, leaving a much less proven set of players.
It required 83 points to finish sixth last season in League One and, while it might not be as high this time, it will take a lot of wins to compete following a season in which the Reds won six of 46.
A tentative prediction would be for an inconsistent first half of the season as the new squad and staff gel, then a stronger second half which leaves them in upper mid-table or possibly in the fight for a play-off place.
But there are so many unknown factors.
Who will leave and arrive in the remaining month of the transfer window, then January?
How will the young midfielders cope?
Will the current perceived lack of threat up front be mitigated by a strong defence?
We will begin to get some answers in the next month as the transfer window concludes and Barnsley begin a difficult run of games.
After an opening day trek to Plymouth Argyle, who came seventh last season, they then take on teams who most would expect to compete for promotion in Derby County, Wycombe Wanderers, Ipswich Town, Portsmouth and Sheffield Wednesday – all in the first five weeks.
The other fixtures out of the first eight are at home to Cheltenham and Bristol Rovers – not necessarily the most fancied sides in the division but games laden with narrative as Duff faces his old club then Joey Barton returns to Oakwell.
Results and performances across that tricky start should give us some indication of where Barnsley are, but this rebuilding job will be a marathon rather than a sprint.
How much damage will 'firesale' leave behind?
The official definition of a firesale is: 'a sale of goods remaining after the destruction of commercial premises by fire OR a sale of goods or assets at a very low price, typically when the seller is facing bankruptcy.'
Although last season felt pretty destructive, the Reds have never realistically been facing bankruptcy this summer so, in a way, new chairman Neerav Parekh was right in May went he said there would not be a firesale this summer.
Michael Duff has said that Barnsley turned down several for players this summer before the valuation was met. They have not been flogging to the first bidder in blind panic.
But they have still so far sold off top-scorers Carlton Morris and Cauley Woodrow, as well as Callum Brittain.
Michal Helik and Callum Styles are also expected to leave, although it is not clear who to, how much for or whether they will be involved in the opening games.
If they do leave, the transfer fees received this summer and the absence of big-earners such as Woodrow should cover the roughly £7-8million shortfall in revenue caused by dropping into League One.
But then what happens if they also receive a tempting offer for someone like goalkeeper Brad Collins or centre-back Mads Andersen? They have some back-up in both of those positions so may accept sizeable bids, leaving them without the majority of the players who, three months before, would have made up their best 11.
While it was time for some players to move on after their spells at the club went stale, a lot of quality, knowhow, character and experience has and will have left the building this summer which will not be easy to replace.
Goal threat the biggest question mark
The strikers likely to start the first game are Devante Cole, who has a record of worse than one goal in five at League One level, and Jack Aitchison who has only ever played in the fourth tier in England with a record of one in nine. But those two have both had fairly positive pre-seasons and deserve a run of games, which they are likely to get as there are few other options.
Both James Norwood, who has a better goals record and plenty of experience, and Aaron Leya Iseka, whose talent is not in question but effort often is, are thought to be further away from playing 90 minutes.
There are a selection of talented if untested youngsters, with Aiden Marsh likely to be involved at Plymouth tomorrow. But they will surely need to bring in at least one more striker.
Of the likely starting line-up tomorrow, the only players to have netted in the league for the Reds may be centre-back Mads Andersen, with two, and Cole, with seven in a 2014 loan then one last season.
The Reds are hoping to be much stronger on attacking set pieces this season which could take some of the pressure off the strikers to score all the goals.
Whoever the forwards are, they will also lead the press which is not as high as in previous years but still vital.
Strong defence might mask other weaknesses
The rearguard appears to be the strongest part of the Reds squad.
Although the likes of Mads Andersen and goalkeeper Brad Collins could still attract interest in the window, they currently form a strong defensive unit with new signings Conor McCarthy and Robbie Cundy as well as Liam Kitching.
With a set of midfielders in front of them who are fairly defensively-minded, and a manager who is 'obsessed' with organising his defence, they should – in theory – be one of the most difficult teams to score past in England's third tier this season.
With the attacking side of the team not currently looking as promising, again in theory, it may be a case of staying solid at the back and trying to nick games by narrow scoreline, at least at first.
That may not sound particularly exciting but, if they put wins on the board early on, most fans will accept it after last season's points famine plus momentum and confidence will start to build.
It is not clear how much of the first game wing-backs Jordan Williams and Nicky Cadden will play so Duff may have to be clever with his five available substitutions.
Right wing-back is clearly a position they need help in after Callum Brittain's sale.
Midfield low on attacking prowess and experience
Barnsley have some good players in the centre of the park, and they deserve a chance to prove themselves, but the concerns are a lack of attacking threat from midfield and a lack of experience.
They are unlikely to find someone who adds both those qualities on their budget, so a couple more midfielders might be required.
It is a long season and they will need options.
None of the current midfielders – except Callum Styles who is likely to leave – have scored more than once in the league for the Reds so, with doubts about their forwards as well, it is not obvious where the goals and assists are coming from.
Josh Benson's excellent free-kick winner on Saturday will provide more confidence but they need regular open play attacking threat.
The other issue is that, for the second successive summer, the Reds are due to start a season with midfield options all 23 or younger and with just a few seasons of experience each.
It was a disaster last time and, although they are now at a lower level, it would be a major risk not to bring in someone with more leadership qualities and experience – despite reservations that that could block a youngster's development.
Herbie Kane's injury is a big blow.
He was the most experienced of the current midfielders and has impressed in League One before, while he seemed to have settled nicely into Michael Duff's plans in pre-season.
His groin problem means Matty Wolfe, Luca Connell and Josh Benson may start as the central three if Styles is not involved.
They have played fewer than 70 EFL games between them and are 21 or 22.
Luke Thomas is also an option, perhaps off the bench, and would add more attacking drive. The others are teenage academy graduate Joe Ackroyd, while Will Hondermarck and Jordan Helliwell can play there or right wing-back.