MADS Andersen is expected to captain Barnsley this season and says it would be an honour to lead the team.
The 24-year-old Danish centre-back had the armband for part of last season when previous skipper Cauley Woodrow was injured and has done so again in pre-season friendlies this summer.
The Reds have not officially confirmed their captain for this season but it is likely to be Andersen.
He told the Chronicle: "It's been an honour to wear the captain's armband.
"I am very proud and happy.
"We will see who the captain is for the first game but, if it is me, I will be very proud. It's good learning for me as well, taking more responsibility and being the best I can be."
Andersen is about to start his fourth season at Oakwell, having played 124 games which is the second most for the club by a non-British or Irish player behind Arjen de Zeeuw. He said: "I know everything and everyone. I feel comfortable here and I am happy to be part of it.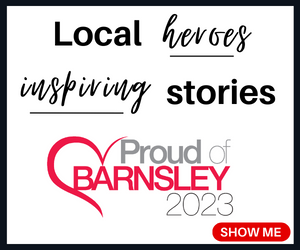 "It was a good move for my development, on and off the pitch. The circumstances of how the club did stuff fit me well. I have grown a lot thanks to Barnsley. It's been incredible, the things that have happened in three years."
Andersen has 'reset' after last season's relegation. He said: "It was difficult but it's part of life's journey. I try to look at the positives and keep working hard.
"You can never predict the future. Things happen and you have to deal with it then learn from it, get better and be the best you can be in every situation.
"We didn't want to end last season like we did but we have to focus on the new season. It's not going to be easy this season. There are big clubs with good players. It will be a tough season but we are ready for it."
The Reds have, this summer, sold strikers Woodrow and Carlton Morris, as well as wing-back Callum Brittain while others are expected to follow.
Andersen himself is thought to have been admired by other clubs.
He said: "I am present, I am here in Barnsley and as long as I am, I will I do everything I can to help the club.
"Good players went out but good ones came in. We have good quality.
"I see it in training and games. I think we have a strong team."