BOXER Callum Simpson was delighted to be supported in his title fight win by four Barnsley FC players and hopes both him and the Reds will achieve success this season.
Reds players Liam Kitching, Luke Thomas, Josh Benson and Luca Connell went straight from their last-gasp win at Fleetwood Town on Saturday to Oldham to watch light heavyweight Simpson win the Central Area title.
The 25-year-old stopped Ben Ridings in the second round and is now due to parade the belt at half-time at Oakwell during Saturday's game with Exeter City.
Simpson has known Kitching for years through the defender's brother Guy who is also a professional boxer.
Simpson said: "Liam is a top lad and a boxing fan. It's great the Barnsley players are getting behind me.
"They went into my dressing room and wished me luck before the fight then congratulated me afterwards.
"It's great that they take the time out to support me.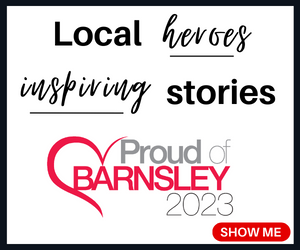 "A lot of my family are big Barnsley fans, like my little niece and nephew and their favourite player is Liam Kitching. They were so excited to speak to him and my niece was shaking afterwards.
"They are my local team. I have never been into football that much but I have been to a few games and I support them when I can.
"My brother Bradley played for them at academy level.
"Hopefully they can get promotion this season and I can be fighting for an English title about the same time.
"Barnsley sport is looking good.
"The club are getting behind me, I am getting behind them.
"Hopefully I can get a fight at Oakwell one day – ideally for a big title on TV."
Simpson was pleased with his performance against Ridings, as he made it ten wins from ten in professional boxing. His has stopped his last eight opponents.
Simpson, who fought in front of 300 of his fans, said: "I was a bit too eager in the first round because the crowd was really loud and got me excited.
"He got a bad cut on the top of his head, through an accidental collision, so we knew I needed to stop him in the second round before the doctor stopped the fight and made it a draw.
"I stepped it up, caught him with a couple of good shots then put him down with a chopping right hand.
"It was a good learning experience for me, dealing with the loudest atmosphere I've had so far and also having to change gameplan after one round. I'm pleased with how I coped with it."
The fight was an English title eliminator so Simpson is hoping to fight for that belt in the near future.
"It's amazing to get my first title and hopefully it's the first of many.
"We are in talks with promoters.
"We have had massive interest after this last fight. My management is just talking to them and hopefully there will be an announcement soon.
"The English title fight won't be next but hopefully in the next six months.
"My last opponent had never been hurt or stopped before. He said I was the best and strongest kid he's been with even sparring top lads in the country like Callum Smith and Hosea Burton.
"I feel I am one of the best in the country and I want to show that soon."