Michael Duff was delighted with Barnsley's attacking threat in the first half and defensive resilience in the second as they won 2-1 at Bolton Wanderers in the FA Cup first round on Saturday.
An own goal and an Adam Phillips strike put the Reds 2-0 up early on then the hosts replied in the 80th minute.
Duff said: "We were good. We were disappointed not to be further ahead at half-time.
"We are always resilient and hard to beat, we know that. We have struggled to score goals all season what was pleasing is we created loads of chances.
"We made the game difficult at the end, sitting in too early.
"Credit to Bolton, they made it difficult and we went to a back six in the last ten minutes because they were throwing the kitchen sink at us.
"In the first half, I thought we played some good football and could have scored more. In the second half, we were more conservative and look to counter attack and they went a bit more gung-ho."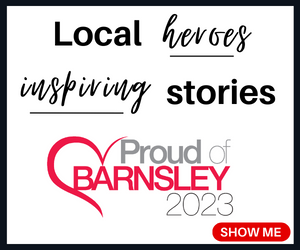 Duff appeared to argue with home boss Ian Evatt after the game.
"It's an emotional game. We both want to win. We had a few words. It's something and nothing. He disagreed with a couple of things and I disagreed with a couple of things. It was a firm conversation but that was all it was. We didn't confront each other."
Duff confirmed striker James Norwood has injured his glute and will be out for several weeks.
Adam Phillips made it 2-0 with a superb long-range strike into the top right corner, which was his first goal for the club.
Duff said: "I had a conversation with Adam. He's not been carrying what he's been showing in training into games.
"The goal was a worldie. Adam has always scored goals. He hasn't had much gametime in a 3-4-3 but the 3-5-2 suits him and he can get in the box more.
"He makes good runs, he's got good physicality. I don't think he will score many better goals but I hope does.
"It takes time to settle. He's been at big clubs but bounced around a bit. It's a chance for him here to find a home and showcase what he can do. It's not bad when you leave Josh Benson out and bring in Adam Phillips."
Phillips added: "We knew coming here it would be tough, as we found out a couple of weeks ago in the league. But we started off really well. I was happy get my first goal. It was a nice way to get off the mark."
What does Duff want in the second round draw?
"I would like a home game, other than that I don't mind. You won't get a harder draw than that."