NICKY Cadden is desperate for his first Barnsley goal but is pleased with his progress overall this season.
The 26-year-old left wing-back is yet to score in 16 appearances, the only one of the Reds regular starting outfielders who has not netted this season. Cadden told the Chronicle: "It is majorly eating away at me. I am dying to score for Barnsley.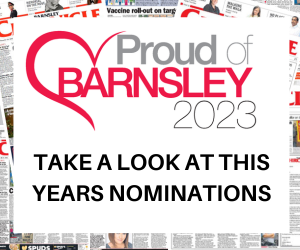 "I haven't scored in a wee while. It will come. If you force it, it tends to not happen. When it comes, it comes."
Cadden's crosses have caused problems for opponents and he has two assists.
"We are working on crossing and finishing every day – with players making runs. I am sure myself and Jordan (Williams, right wing-back) will get a few more assists because he's putting in good balls as well.
"I want to get goals and assists. I set targets with my dad at the start of the season and don't tell anybody."
After signing midway through pre-season, from Forest Green Rovers, then sustaining an injury in August, Cadden has now become a regular – starting nine of the last ten league games and all of the last six.
"It was a hectic summer for me.
"I moved my family and there was a lot going on off the pitch which people don't know about. It set me back not having the full pre-season but I am reaping the rewards now of playing every week."
Barnsley's good recent run started after the Reds changed from 3-4-3 to 3-5-2.
Cadden has been in the same position in both systems but now has two strikers to aim at and an extra midfielder next to him rather than a wide forward.
"The two strikers is a big part of it, and getting more people in the box.
"That was the main thing. At the end of the day it is about scoring goals and we wanted to create more chances."
On tomorrow's meeting with third-bottom Burton, Cadden said: "It will be tough. Every game is tough no matter where they are. They have not been beaten in the league for a while. Hopefully we can hurt them."
Despite the cold temperatures, Cadden has still been training in shorts and a T-shirt. He said: "Some boys have their rainjackets, gloves and snoods on.
"It's just what I am comfortable with."