TUESDAY was a long and frustrating day, as Barnsley's match at Exeter City – more than 250 miles from Oakwell – was called off with three hours notice.
Myself, photographer Keith Turner and commentator Matt Bailey were in a car 17 miles away from the ground, near the M5 junction for Tiverton, when we heard the news.
We had set off more than five hours earlier.
As frustrating as it is for journalists who have their travel expenses covered, it is far worse for the roughly 350 supporters who had gone so far to watch their team.
The unnecessary expenditure on travel, hotels, days off work – in a cost of living crisis – as well as the total waste of time and energy, has understandably left fans furious.
Games get called off, that is part of football in the UK.
But announcing the postponement three hours before the scheduled kick-off time is unacceptable.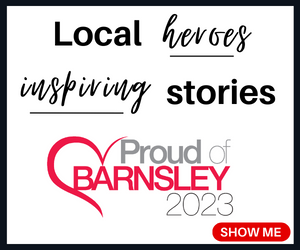 Only Exeter officials, the referee and hopefully the EFL know exactly what happened and when leading up to the announcement but it is clear it could have been handled a lot better.
Sheffield Wednesday's match at Cheltenham had been called off at 12.50pm, which was likely to prevent the majority of away fans starting a similar but slightly shorter journey.
Racing at Exeter Racecourse had been postponed the previous day.
If areas of the St James Park pitch were frozen, with temperatures set to drop significantly from late afternoon, it must surely have been obvious earlier on that it would not be playable that evening. If there was any doubt, it should have been cancelled early afternoon latest.
There is also the fact that Exeter had promised that morning to update fans throughout the day, but didn't until announcing the postponement at 4.45pm. The first many Barnsley club officials heard of the inspection was minutes before the cancellation.
Had Exeter revealed there would be a pitch inspection at 4.30pm, some Barnsley fans could have waited halfway there for news then turned back. Obviously that is not possible for those travelling by train and coach, while many had hotels booked.
It is also just common courtesy. As often happens around the country, supporters were an afterthought.
Surely there has to be a more strict rule administered by the EFL to stop more wasted trips.
The cancellation will now go down in Barnsley FC folklore along with the rained off match at nearby Plymouth in 2009 when the Reds were 4-1 up.
Where does all this leave Barnsley?
They will have an 11-day gap between last Saturday's win over Accrington and next Wednesday's game at Oxford United – which will hopefully go ahead in slightly warmer weather.
There is a intra-squad game on Saturday morning which fans with Exeter tickets get first access to – a good gesture from the club.
They now have three games in hand on many of the other sides in the race for the top six.
They will have to make the long trip to Exeter on another weeknight later in the season.
There may be slightly more motivation whenever the game does go ahead, for a Reds team who will hope to still be in strong contention for promotion by then.